German practice to design subterranean gallery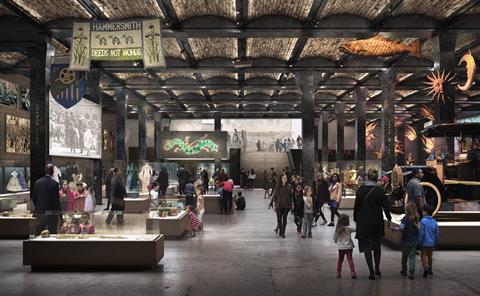 Atelier Bruckner has been picked by the Museum of London from a shortlist of six to design a large subterranean gallery beneath the new Smithfield building.
The German practice beat David Kohn Architects, ZMMA, Casson Mann, Nissen Richards Studio and Ralph Applebaum Associates in an international competition.
It will be the architect's first project in London.
The museum is moving to the market so that its existing Powell & Moya building can be demolished to make way for a concert hall designed by Diller Scofidio & Renfro.
The wider £332m Museum of London project is being designed by Stanton Williams, Asif Khan and Julian Harrap Architects who were appointed in 2016.
Atelier Bruckner will be responsible for designing the 2,500sq m Past Time gallery and its content.
The gallery will fill a vast, atmospheric space beneath the General Market building in West Smithfield which has not been open to the public since the late 20th century.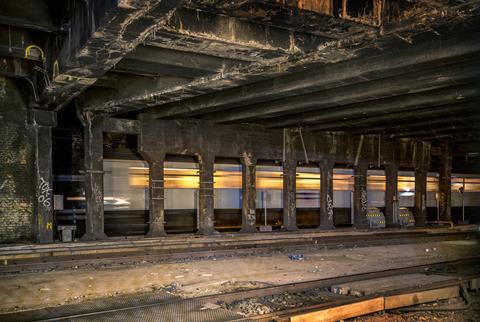 It is thought it will be the only museum gallery in the world to have a live railway running through it. Thameslink trains passing through Farringdon station will be visible in the south-west corner, carrying thousands of passengers every hour at peak times.
The gallery will also display the Cheapside Hoard and treasures from the Goldsmiths' Company's Collection.
Museum director Sharon Ament said: "Atelier Bruckner offered a deeply thoughtful and exciting approach to design. They impressed us with their sophisticated thinking about how to stage the London Collection and balance that with the world-class experience we want our visitors to have.
"Their commitment to involving local communities in helping to shape the space is also something that chimes perfectly with our ethos here at the museum. For me, the Past Time galleries must be able to sit beside the best permanent galleries and displays in the world, it must have an enduring and universal quality."
Atelier Bruckner projects over the past decade include the Museum of Archaeology in Chemnitz, the Textile and Industry Museum in Augsburg, the Macallan Visitor Centre in Craigellachie, the Museum of Ethnology in Geneva and galleries at the National Maritime Museum in Amsterdam. It is also working on the Grand Egyptian Museum in Cairo.