Income jumped a quarter last year
AHMM has warned turnover is expected to take a hit this year after posting a record income last time.
The practice behind the planned makeover of the IBM building on London's South Bank and a new office block above Southwark tube station, which got the green light last month, said the covid-19 pandemic had eaten into its forecasted income.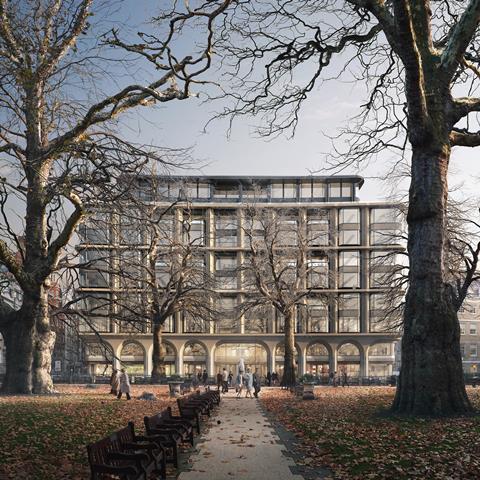 It is due to file its latest results, for the year to 31 March 2021, later this year but in a statement said: "While the practice has remained busy throughout 2020, turnover has reduced compared to expectations at the start of the year, principally due to uncertainties arising from the pandemic."
AHMM said it had managed to avoid making redundancies among its 500 staff – although it imposed a pay freeze in September instead of salary reviews.
But because of the record performance in the year to March 2020, the firm handed out a profit share to eligible employees – which it said was equivalent to 5% of annual salary.
It said it had furloughed a "small number" of employees which it added were support staff unable to work from home. "The majority returned as soon as adjustments to make our offices covid-secure were completed," it said.
AHMM added that 15 projects it had drawn up were given planning last year including the refurbishment and extension of the Birmingham Hippodrome and a £200m redevelopment of a vast building on Berkeley Square in upmarket Mayfair.
Its proposals to replace 1980s Lansdowne House with a new commercial building were OK'd by Westminster council last November after two years of consultation.
In the year to March 2020, the firm saw turnover increase 25% to £55.3m with pre-tax profit up from £1.6m to £6.1m.
The accounts, which were signed off in the middle of July last year, were filed at Companies House last week.