Scheme was redesigned after architect's plan for 30-storey flats fell through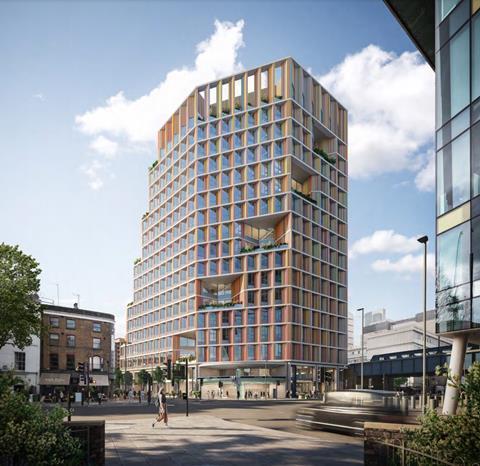 AHMM's proposals for a 17-storey office building on top of Richard MacCormac's Southwark Tube station have been approved.
Southwark council's planning committee was split 6:2 on the scheme foraround 200,000sq ft of office space plus two shop units beside the station entrance on the corner of Blackfriars Road and The Cut.
The project is part of a land swap that will see a 15-storey block of flats designed by Bell Phillips built on a neighbouring council-owned estate. That scheme, where The Cut meets Hatfields, was approved less than a month ago, paving the way for this week's decision.
The Southwark over-station project has been a long time in development. Back in 2017 AHMM was sent back to the drawing board after its proposal for a 30-storey block of 300 flats – which would have necessitated the demolition of Richard MacCormac's circular ticket hall – fell through.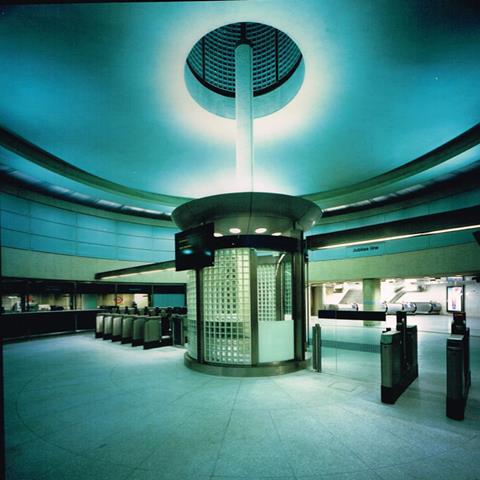 TfL said market conditions had changed but it also faced considerable opposition from fans of the station which is on the celebrated Jubilee line extension (JLE) masterminded by TfL's chief architect Roland Paoletti. It was MacCormac Jamieson Prichard's (MJP) first public commission and opened in 1999.
It was designed with an over-station development in mind but was said to be structurally capable of supporting only a dozen storeys or so, a similar height to Palestra , Will Alsop's cantilevered glass box, opposite.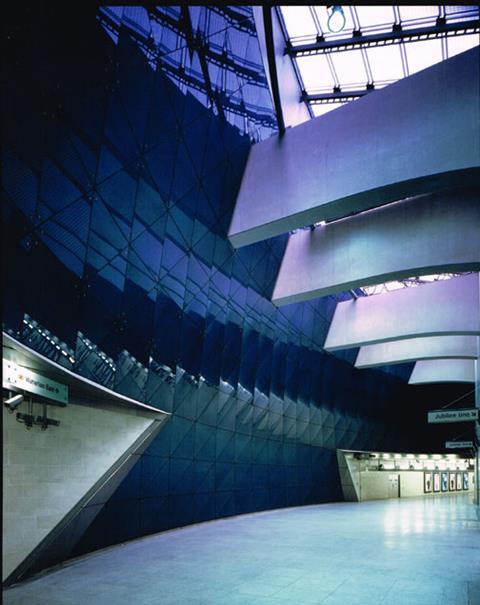 AHMM's approved plans – which will be clad in coloured panels refencing different Tube lines – are significantly shorter than the original proposal, meaning the ticket hall does not now face demolition.
Andrew Crow, senior development manager at TfL, told south-east London's News Shopper newspaper: "Our architect and supporting design team have designed a building that makes TfL incredibly proud. A building that would deliver outstanding public realm and preserve the historic importance of the existing station."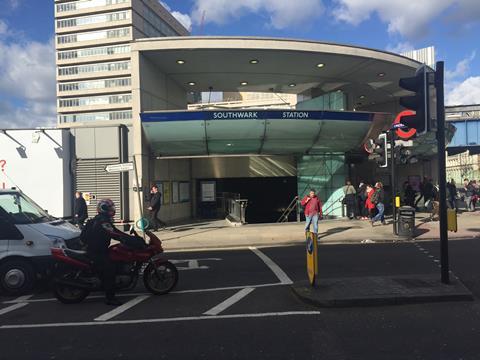 He said TfL was confident the pandemic had not significantly dented demand for quality office space.
But there were objections from local residents whose homes will be overshadowed with local councillor Adele Morris adding: "There isn't a problem with development over the station but there is a feeling that it's out of context – it's too tall and too chunky and too wide."
Concerns were also raised about the environmental impact of a building TfL described as "exemplary on the sustainability front". It will make a carbon offset payment of more than £544,000.