Plans for R&D centre in London's emerging 'knowledge quarter' out for consultation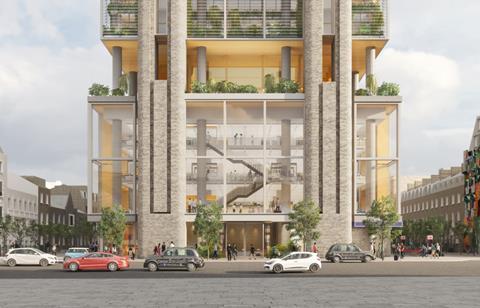 Pharmaceutical firm Merck has announced plans to build a £1bn R&D centre designed by AHMM opposite King's Cross station in central London.
Plans for the scheme have gone out to consultation, with construction expected to start next year if given the go ahead by Camden council.
Merck, known as MSD in Europe, first announced in December 2017 that it was planning to build a new research hub in London.
The new facility will specialise in developing life-saving medicines and "breakthrough" research on diseases associated with aging.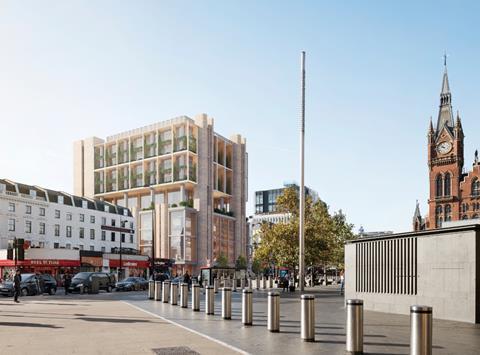 The 10-storey building will include a new entrance to the tube network in its lower ground floor, and its upper storeys will feature a 'biophillic' facade adorned with plants and greenery.
The site, which is currently occupied by a low-rise art deco building on Euston Road called Belgrove House, is within London's 'Knowledge Quarter' and close to the Francis Crick biomedical research institute. That building, designed by HOK and PLP, was described as "probably the largest single laboratory building in Europe, possibly the world" by Paul Nurse, Nobel laureate and director of the institute.
Precis Group, which owns the AHMM site, is also planning to replace Acorn House, a nearby 1960s office block, with a nine-storey mixed-use block providing 33 affordable homes and 500sq m of office space.