Designer's sadness at "endless political wrangling" after Sadiq Khan pulls project's financial plug
Garden Bridge designer Thomas Heatherwick has revealed his sadness and frustration after Mayor of London Sadiq Khan cut off a key funding stream for the controversial project.
The Heatherwick Studio founder said "endless political wrangling" had brought the project to a standstill. He insisted that the kind of tranquil space the bridge proposed was vital for the city and vowed the Garden Bridge would become a reality one day.
Last week Khan announced he was withdrawing a crucial City Hall funding guarantee for the proposed bridge, after a report by MP Margaret Hodge criticised the procurement process for the structure, championed by former mayor Boris Johnson and actress Joanna Lumley.
Khan said a funding shortfall of £70m for the bridge, and planning permission set to expire this year, meant providing mayoral guarantees for the structure's ongoing maintenance would "expose the London taxpayer to too much additional financial risk".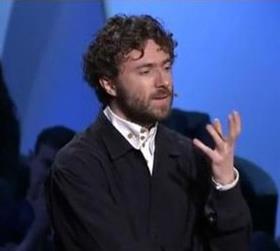 Reflecting what has been widely perceived as the final nail in the coffin for the project, Heatherwick defended his "extraordinary design for the city" that he said had the support of a "huge number" of people.
Writing in the Evening Standard, Heatherwick said he had first become excited about the idea of a garden bridge when someone pointed out to him that the "human experience" of the existing Thames crossings tended to involve being "buffeted" by wind, cars, lorries, buses, and motorbikes.
"Creating calm, walkable and connected public spaces has become an urgently needed glue to hold city centres together," he said.
"Anyone who has experienced the magic stitching of New York's dislocated West Side by the raised High Line Park created on a disused railway – whose creators have been advising the Garden Bridge Trust line – can envisage what this can do.
"Our north bank hides an amazing wealth of medieval history, but new developments of luxury apartments risk cutting it off and creating a dead zone for pedestrians.
"The north and south banks feel like two different countries. Standing on Aldwych you feel a million miles from the relaxed energy of The Queen's Walk."
Heatherwick said the creation of a "living bridge" at the Garden Bridge location had been a talking point for decades, and that Sir John Soane had proposed a design more than 200 years ago.
"Much of the funding has been in place for some time. Large sums of public and philanthropic money have been pledged and spent," he said.
"But endless political wrangling has now brought it to a standstill. Whatever the politics, to me as a Londoner this is saddening; for a project so close to reality to be abandoned is such a missed opportunity and waste of resources."
Heatherwick said it was "always easier" to stop an unusual new idea than to make it happen, but spoke of his belief that the project would eventually be realised.
"I just hope we don't have to wait too long," he concluded.
Scheme promoter the Garden Bridge Trust has yet to publish a full response to Sadiq Khan's letter informing the charity that City Hall funding was being pulled from the project.
But a holding statement from trust chairman Lord Mervyn Davies expressed "great regret" at the decision and insisted the organisation had been "very confident" that the remaining cash required for the bridge could be raised.