Designer works with Spparc on historic west London exhibition centre
Heatherwick Studio's £700m proposals to add swathes of new office, hotel and leisure space to Olympia, the listed west London exhibition centre, have been put out to public consultation.
The practice, working with Spparc, was last year appointed to explore ways to improve the 6ha venue and transform it into a "world-leading arts, entertainment, exhibition and experiential district". It is west London's main exhibition and events space since the demolition of Earl's Court.
Now venue owners Deutsche Finance and Yoo Capital have revealed the practices' proposals for a huge expansion designed to add 56,000sq m of creative offices and studios, 5,100sq m of co-working space and a similar amount of new theatre and performing-arts space.
Deutsche and Yoo also plan to introduce new restaurants, hotels and cinemas to the site.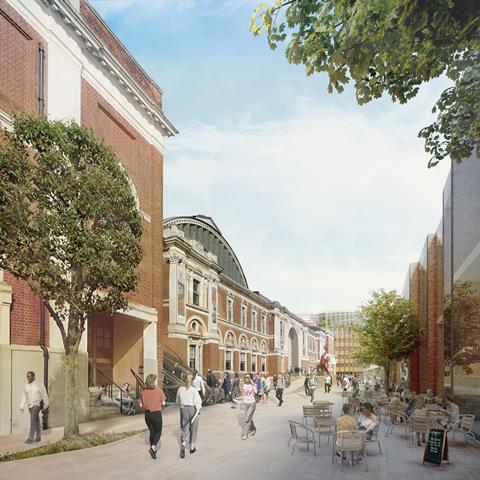 Yoo chairman John Hitchcox said he considered the business and Deutsche to be "caretakers of Olympia London" and said the firms were "investing to protect this iconic site and promote it on the global stage as a world-leading destination for the creative industries".
"These proposals reflect consultations and discussions with our community to ensure we create an exciting and inspirational venue with unparalleled facilities," he said.
Originally known as the National Agricultural Hall, Olympia London stages more than 200 events a year, including the Olympia Horse Show, Mipim UK and the Great British Beer Festival.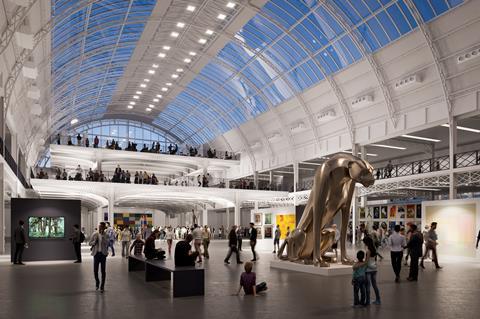 Its first glass-roofed hall was designed by Sir Henry Edward Coe and opened in late 1886. In the 1920s, a second glass-roofed hall designed by Joseph Emberton followed, and Emberton went on to create the venue's art deco-influenced Empire Hall – now known as Olympia Central – in the 1930s.
Olympia London's Grand Hall and Pillar Hall are grade II* listed. Other parts of the complex were awarded grade II listed status in May this year, in recognition of their distinctive classical detailing, cultural impact and their place in the history of modern British architecture.
Deutsche and Yoo said their proposals would be on display at the venue ahead of the submission of a formal planning application in September.