Foreign Secretary could go to jail if he refuses to answer questions or produce documents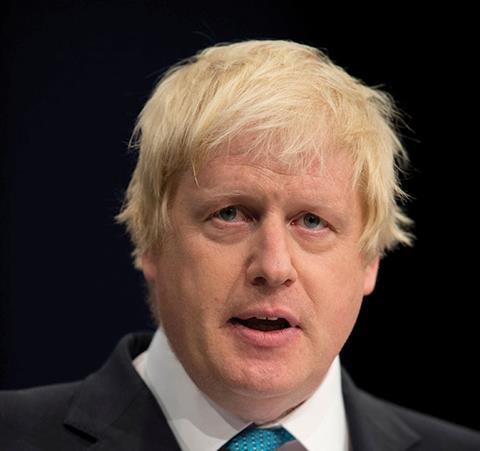 The London Assembly has dramatically issued a summons demanding Boris Johnson appears before it to answer questions about Heatherwick Studio's failed Garden Bridge project.
The summons, requiring the foreign secretary to come to City Hall at 2pm on February 22, is the first time the London Assembly has used its powers under the Greater London Authority Act to compel a former mayor to face questions.
Labour assembly member Tom Copley tweeted: "At GLA Oversight Committee this morning we issued a summons to Boris Johnson to appear before @LondonAssembly to answer questions about the Garden Bridge project… Under the Greater London Authority Act we can compel him to attend as a former Mayor of London."
Johnson could be sent to prison if he refuses to co-operate with the summons without reasonable excuse. That includes failing to answer questions and produce documents. It is also an offence to intentionally alter, conceal or destroy any documents. The penalty for failure to comply with the notice is an unlimited fine or up to three months in prison.
Johnson famously refused to cooperate with Margaret Hodge's official investigation, conducted for Johnson's successor as mayor of London, Sadiq Khan.
Hodge went on to publish a scathing report this summer which hastened the end of the project. The Garden Bridge Trust threw in the towel in August four months after Khan refused to provide mayoral guarantees for the project, which was spearheaded by Johnson and actress Joanna Lumley.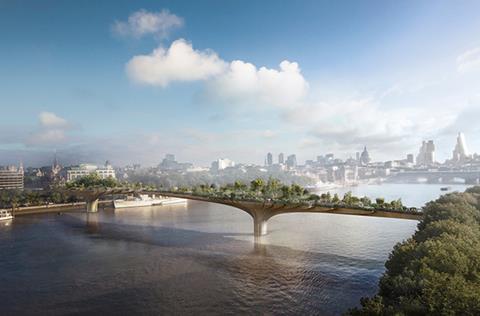 The motion, passed this morning at the GLA oversight committee, read: "Following the assembly's ongoing interest in the Garden Bridge project – and noting the summons notice issued by the budget and performance committee on 18 July 2017 in relation to that matter, and also in furtherance of the assembly's statutory scrutiny role – it is proposed that the committee resolves to summons the Rt Hon Boris Johnson MP, in his capacity as the former Mayor of London, to attend the GLA oversight committee meeting on Thursday 22 February 2018 at 2pm to discuss matters in relation to the Garden Bridge Project.
"If the former mayor is unable to attend the meeting … due to an existing foreign trip or other unavoidable and significant commitment, it is proposed that the committee will take all reasonable steps to seek an alternative date on which the mayor may attend."
The project, designed by Heatherwick, spent £37.4m of public money and the agreement to underwrite cancellation costs by the government could bring the bill to the taxpayer up to £46.4m.
Major questions are still to be answered about the way the procurement was handled by TfL.