London Assembly probes Thomas Heatherwick bridge debacle that saw more than £40m of taxpayers' money go up in smoke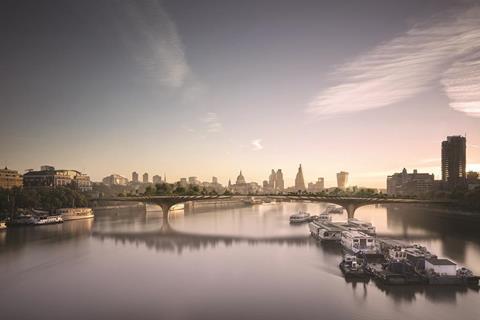 A senior Transport for London boss has been asked to explain why the main contractor tasked with delivering Thomas Heatherwick's Garden Bridge was paid almost £21m for "delivering nothing".
As part of an the London Assembly's inquiry into the failed project, Assembly Member Caroline Pidgeon aked TfL head of corporate affairs Andy Brown to detail the reasons why French contractor Bouygues had picked up such a sum for a bridge that never got built.
The French contractor and Italian joint venture partner steelwork firm Cimolai were appointed in May 2015 to the controversial £175m scheme.
But the firms never got to start work proper on the bridge after it was cancelled by London mayor Sadiq Khan in 2017. Khan decided no more public money could be lavished on a scheme that had been championed by his predecessor Boris Johnson.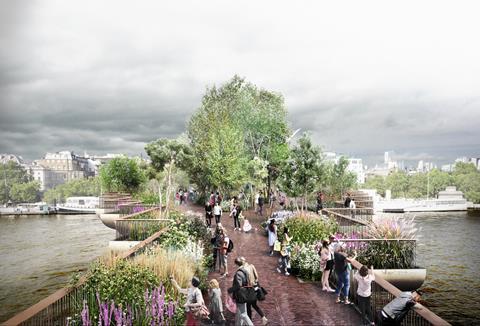 Pidgeon asked: "Surely Bouygues cannot have spent £21m on delivering nothing. Have TfL asked for money back from Bouygues?"
Brown said while payments had been the responsibility of the charity set up to build the scheme, the Garden Bridge Trust, TfL had been pushing the charity's trustees to reduce liabilities as "far as possible".
TfL handed the trust £24m for the bridge and a further £19m came from the Department for Transport.
Brown, who said he was "sad" public money had been spent on a project that failed, defended TfL's decision to make funds associated with the construction phase of the project.
He added: "I would not say we had serious concerns about whether it could be delivered. There were things we knew were harder than other things and they [the trust] had credible plans in place to address that."
The Garden Bridge Trust has refused to come before the @LondonAssembly today to discuss their role in spending £43mn public money on nothing. TfL have come along to discuss their role. pic.twitter.com/FXpOiVQtvT

— Caroline Pidgeon (@CarolinePidgeon) April 15, 2019
Brown was left to front the Assembly members alone after the most senior figures from the Garden Bridge Trust refused to participate in the session.
In a letter sent earlier this month to the chair of the London Assembly inquiry, Tom Copley, trust chair Lord Mervyn Davies, said it had no "faith in its objectivity given that leading members of the [Assembly] have been so critical of both the Garden Bridge project and the trust over a matter of years, without at any time feeling it would be helpful to speak to the trust".
Davies, the trust's chief executive Bee Emmott, who previously worked for bridge designer Heatherwick Studio, and Davies' deputy, Paul Morrell, the government's former chief construction adviser, were all invited to attend yesterday's hearing but failed to show.