London Underground, rail and highways operator seeks 'innovative and technological' concepts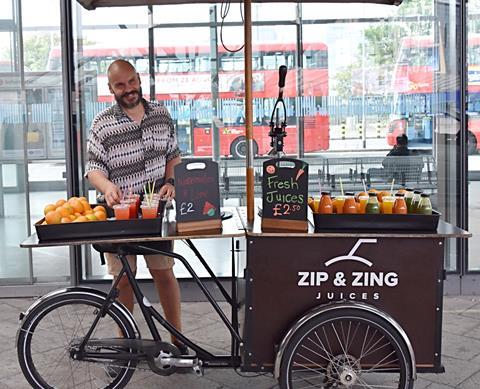 Transport for London has launched an ideas competition for "innovative and technological" concepts in retail that would target commuters and other users of the capital's public transport network.
The mayoral transport body already has around 2,000 commercial units across its estate, some 800 of which are railway arches. It said the latest competition aimed to build on its history of working with innovative brands – such as the StreetDots platform, which connects mobile street vendors with pitches.
TfL director of commercial development Graeme Craig said the Connected Retail competition, which is open until June 21, was an opportunity for traders and designers to propose new and innovative concepts and get the chance to try them out.
"As one of the largest landlords in the capital, it is really exciting to launch this competition and see what creative ideas retailers will come up with to push the boundaries of industry norms," he said.
"The competition showcases to businesses, which might not otherwise consider it, how they can utilise our retail space in exciting ways and builds on our history of supporting businesses to grow and expand what they can offer to our customers."
TfL head of commercial innovation Rikesh Shah said the competition was one of "a number" of projects it was running to explore new opportunities.
"Other initiatives include the pioneering London RoadLab initiative, which includes quickly developing products that could have a positive and widespread impact right across the capital's road network, and our Open Innovation pilot with Bosch," he said.
Shortlisted bids will be invited to present their concepts in front of a judging panel before the winner is chosen. The winner will be given the opportunity to try out their ideas with the offer of pitch space worth up to £100,000.