Brexiteer backer says would-be PM was right to pursue £46m 'exciting project'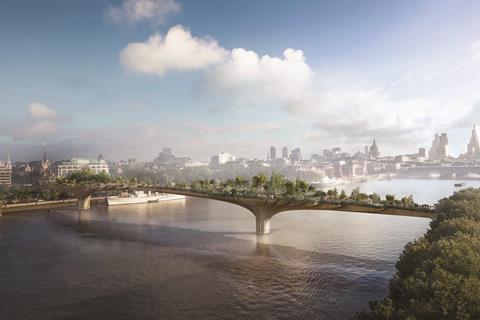 Jacob Rees-Mogg has defended Boris Johnson for pursuing the failed Garden Bridge project – despite the Thomas Heatherwick-designed scheme's £46m cost to the public purse.
Leading Brexiteer Rees-Mogg said Johnson had an exemplary record as mayor of London – a post he held from 2008 to 2016 – during which time the Conservative Party leadership favourite was a core backer of the bridge proposals, spearheaded by actress Joanna Lumley.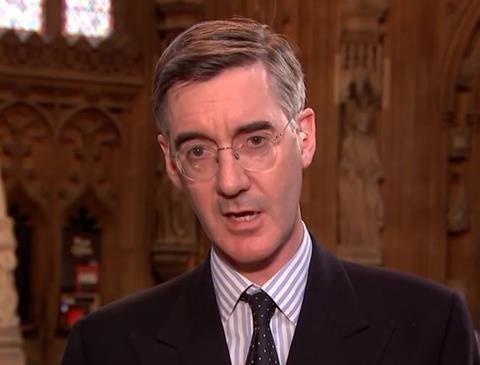 The project was scrapped by Johnson's mayoral successor Sadiq Khan after a probe led by MP Margaret Hodge concluded that the scheme had been "driven by electoral cycles rather than value for money" and could cost more than £200m against an originally projected £60m.
The London Assembly is currently investigating the failed project and last month summonsed a new tranche of documents from a list of high-profile figures, including Johnson, Khan, TfL commissioner Mike Brown and current deputy mayor for transport, Heidi Alexander.
Questioned on Channel 4 News this week about Johnson's spending on the Garden Bridge project, backbench MP Rees-Mogg leapt to the former mayor's defence.
"You need to look at the whole record, rather than being uncharacteristically selective," Rees-Mogg said.
"You need to look at the big picture of his success as mayor of London, and council tax was cut by 20%, rather than one scheme – which was an innovative scheme, an exciting prospect, but which didn't in the end work.
"If you only ever do things that are bound to work, then you'll be stuck in the mud."
Programme anchor Jon Snow had suggested there was a time when Rees-Mogg would have "complained about £46m of taxpayers' money being thrown down the River Thames".
Last month, the London Assembly's Garden Bridge Working Group chair Tom Copley warned those involved with the scrapped project that City Hall expected "full cooperation" from them as part of its expanded investigations.
"This project was an appalling waste of public money and we intend to get to the bottom of who is responsible," Copley said.
The assembly said it wants to see briefings and draft briefings, presentations, emails, including emails held by TfL to and from previous employees, copies of the risk register of the Garden Bridge Trust, press releases, statements and communications plans and any correspondence with or from organisations with involvement in the Garden Bridge project.
The committee is also requesting all written correspondence sent or received related to the Garden Bridge project from a long list of current and past members of the TfL board, panels and committees, including Boris Johnson.