RIBA welcomes announcement that Jenrick and McVey will attend cabinet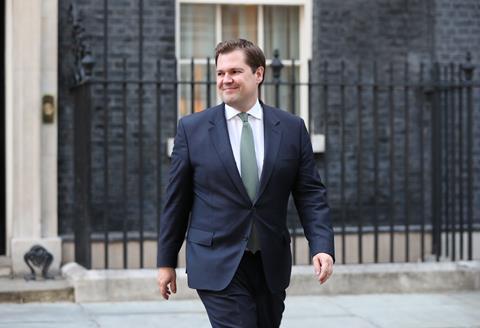 Robert Jenrick and Esther McVey have replaced James Brokenshire and Kit Malthouse as housing secretary and minister respectively.
They are among a wholesale set of appointments made by new prime minister Boris Johnson as he attempts to build a government capable of delivering Brexit.
Jenrick, 37, has only been in Parliament since 2014 - for Newark - so the move to the front benches is seen as a big step up for the former lawyer.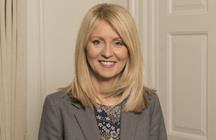 Former TV presenter and businesswoman McVey is a more familiar figure, having been a controversial work and pensions minister under Theresa May before resigning over Brexit. The MP for Tatton also ran for the Tory party leadership but finished in last place in the first round of voting. The new housing minister – the ninth in nine years – will also attend Cabinet meetings, Number 10 said in a statement.
RIBA president Ben Derbyshire, welcomed the news that both Jenrick and McVey would attend cabinet.
"We are encouraged that the new secretary of state for housing (Robert Jenrick) and new minister for housing (Esther McVey) take seats at the cabinet table for the first time indicating, rightly, that housing will be a priority," he said.
"We are seriously concerned about the quality of some of the housing being built across the country, and urge the new government to review current permitted development rights as a matter of urgency.
"As the mercury boils across the UK, the new secretary of state for environment and rural affairs Theresa Villiers clearly has a huge task on her hands. The global climate emergency must be confronted with real and urgent action - warm words are not enough.
"With less than 100 days to go until the UK leaves the EU, Brexit is a key priority. No deal would be disastrous for UK construction and our world leading architecture sector because our success relies on being open to the world. We will be engaging with the new government to stress our profession's concerns.
"These are challenging and turbulent times. The new government must now pull together to deliver meaningful change."
Boris's speech was aspirational, inspirational and oozing optimism - just what the country has been waiting for.#Boris

— Esther McVey (@EstherMcVey1) July 24, 2019
RTPI chief executive Victoria Hills said: "We welcome Robert Jenrick to be our next minister at a time when the country is crying out for positive change. We look to him to work with us and others to urgently bring back a robust, forward-looking planning function that can propel the country to tackle the economic, social and environmental challenges ahead.
"Our latest study along with many others have demonstrably shown that the current level of resourcing is unsustainable and unable to support the delivery of 300,000 homes a year. It has also been shown that when you do value and invest in planning you reap huge returns, including substantial income for local authorities."
Brokenshire – a Boris supporter – was the fourth secretary of state responsible for housing in the space of three years. He was appointed in April last year when Sajid Javid was made Home Secretary by Theresa May.
He announced his departure in a tweet, saying: "After 13 years service on the front bench including 9 in Government will be heading to the backbenches. Has been a huge privilege to serve, but looking forward to being released from collective responsibility and campaigning on issues that matter to me and my constituents."
He was considered one of the more engaged housing ministers in recent times, despite courting controversy by appointing – and this week reappointing – Roger Scruton to his Building Better, Building Beautiful Commission.
But he also overruled his planning inspectors to reject a number of major housing schemes – including Hutchinson & Partners' 33-storey Whitechapel tower and, just this week, Studio Egret West's 32-storey Chiswick Curve tower, both in London.