Former mayor uses GLA hearing to attack his successor
Boris Johnson claimed he "didn't waste a single penny of taxpayer's money" over his failed Garden Bridge project.
Instead he blamed his successor for the loss of £46m of public money on the grounds that it was Sadiq Khan who pulled the plug on the troubled project "completely unnecessarily".
The foreign secretary was speaking after being ordered to attend the London Assembly's oversight committee today, the first mayor to be summonsed in its history.
He accepted mayors should be accountable for expenditure but said he would have built the bridge if he had still been in office.
"Alas it's money down the drain until someone comes along and rescues the project," he said, joking that he might stand for mayor again.
He spent much of the hour-long session at City Hall making jokes and attacking Khan and Margaret Hodge, who wrote a scathing report three weeks before it was canned.
Johnson said Hodge's review, with which he famously refused to co-operate, was full of "peculiarities" such as being held in a private room and suffering confusions over transcripts, blaming these for his decision not to attend.
He said: "It was a fairly gimcrack affair, unlike the Garden Bridge which would have been a beautiful piece of engineering and would have stood the test of time."
He also drew in other people to his answers, such as former TfL commissioner Peter Hendy and then-chancellor George Osborne who, he said, saw the bridge's merits.
In an apparent attempt to distract, he said Hendy told him last night that the case for the Garden Bridge was stronger than that for the Rotherhithe bridge, which has also become mired in controversy. "Am I right in thinking the current mayor is going to spent 200 million squid on a footbridge for which there is no case whatsoever," he asked angrily.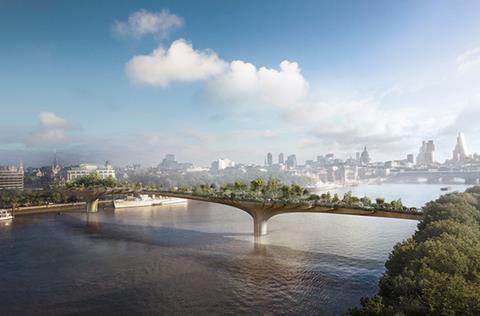 Later in the hearing Johnson defended the Garden Bridge's much-criticised procurement process despite a number of other inquiries which found "serious errors that compromised its fairness", in the words of chairman Len Duvall.
Wilkinson Eyre and Marks Barfield were both encouraged to submit design proposals for a bridge but only given days to do so, while Heatherwick had already spent months on the project. The brief made no mention of a garden although Johnson and supporters were already fundraising for a garden bridge based on the vision created by Heatherwick and actress Joanna Lumley.
Johnson claimed he was sceptical at start but was eventually persuaded there was a transport and regeneration case.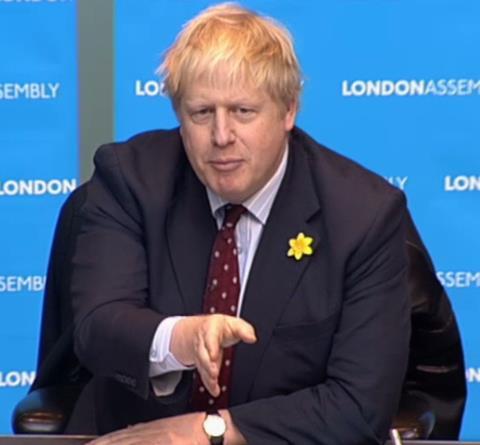 "We then realised if we wanted to go ahead we had to procure it properly. As you know there are very strict rules about how that can be done so it was necessary to have a procurement process and competition. We genuinely did that in a spirit of openness."
Duvall asked Johnson about an email sent by a TfL official saying: "I approached Thomas Heatherwick today and asked what kind of procurement exercise he would like TfL to take". "No other participants were given that opportunity," said Duvall. "Was this process fair, open and honest?"
Johnson said he hadn't seen the email but admitted the process involved "bits and pieces that were rough around the edges" because of the speed required. He also said many TfL staff had been "reprehensibly" maligned.
He defended a fundraising trip to San Francisco with Heatherwick, saying: "When you need to get a great project off the ground and you need sponsorship there's a bit of a chicken and egg problem. The role of Joanna Lumley and Thomas Heatherwick at that stage was simply to be champions for the concept – and a very good concept it was." He hoped their "eloquence and passion" would make potential backers "say wow".
He repeatedly claimed the bridge would have been a "triumph for this city", adding: "It's a bitter disappointment to me now that it's no longer proceeding. It's not a decision I would have taken. When I left office £36m had been spent. My successor… blew hot and cold… and in the interim a further cost was racked up of £9m." He suggested Khan had dropped the bridge because it "wasn't his baby".
Johnson will now be asked to provide a written response to questions he failed to answer from Tom Copley about why he had watered down conditions relating to the bridge's operational costs.
Postscript
Watch the whole hearing here