'It is technically feasible', says Ben Addy of Moxon. But with a garden? 'No!'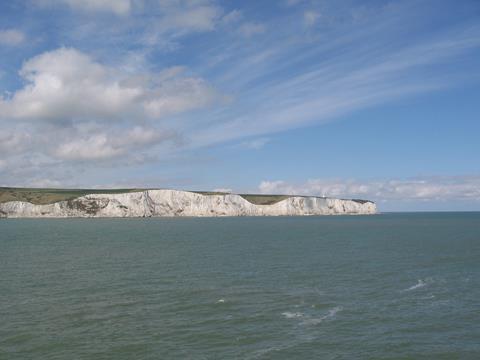 Architects have mocked Boris Johnson's suggestion that a 22-mile bridge should be built across the Channel joining England to France.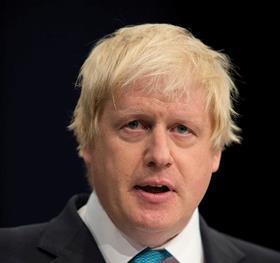 The Garden Bridge and Brexit promotor said he had raised the idea with Emmanuel Macron at the Anglo-French summit yesterday. The French president is said to have responded "positively" to the idea of a second link between the two countries.
The foreign secretary tweeted: "I'm especially pleased we are establishing a panel of experts to look at major projects together. Our economic success depends on good infrastructure and good connections. Should the Channel Tunnel be just a first step?"
But Tom Holbrook of 5th Studio accused the foreign secretary of only being interested in "spectacular vanity projects capable of being pitched while at the urinals of Mipim".
This is typical of the BoJo Mayorality - limited patience with detail / complexity, focus instead on'spectacular' vanity projects capable of being pitched while at the urinals of MIPIM #GardenBridgeDanglewayCrystalPalaceRoutemasterBorisIsland

— Tom Holbrook (@thomholbrook) January 19, 2018
And anti-Garden Bridge campaigner Will Jennings suggested the idea was intended to distract attention from Carillion's collapse.
A) it's not a thing. It's a Carillion distraction
B) if it was a thing obvs it would be De Cani at Arup.

— will jennings (@willjennings80) January 19, 2018
Ben Addy, managing director of Moxon which is designing bridges and viaducts for HS2, described it as a "barmy idea" – but that sometimes barmy ideas are built anyway and turn out to be transformational.
The Oresund Bridge between Denmark and Sweden had changed the fortunes of Malmo, previously a bit of a backwater city, he said.
I can't cope with people saying Boris Bridge and they haven't even started saying it yet.

— Paul Zara (@paulzara) January 19, 2018
"Technically it's feasible and it would be a phenomenal project to be involved in," he said.
"But it's Boris Johnson and – I'm choosing my words carefully – he's an interesting chap. You have to wonder how seriously the proposal was made."
Brand Boris can only contemplate construction of alliterative architectures. #AnotherBorisBridge?

— davidlomax (@davelomax) January 19, 2018
The two key issues were cost – the pricetag would run into the billions – and maintaining the busy shipping lane, he said.
One option would be to create an artificial island and tunnel a section of the crossing. But the Channel is broad enough with enough land on either end that it could be built high enough to allow ships to pass underneath, he said.
I seem to recall seeing several proposals in old journals from the 70's for a series of islands, tunnels and bridges to allow traffic to cross the channel. perhaps he's going to recycle these - would be very Brexit.

— Alex Lipinski (@imAlexLipinski) January 19, 2018
Addy, who worked on the concept design of an 8.2km bridge across the Yangtze in China when he was at Wilkinson Eyre, said: "High bridge decks aren't ordinarily the most beautiful structures although Foster's Millaux viaduct is an exquisite piece of design.
"That crosses a valley but to get across the Channel you would be putting the structure way up in the air with nothing surrounding it apart from its own back spans which might look rather peculiar."
He dismissed the idea of adding a garden to the bridge with a straight "No!" but said including a pedestrian walkway might be worth considering.
"For the first few days after the Queensferry Crossing opened in Scotland last year it was only open to walkers and it was incredibly popular," he said.
"There's a magic about to these big pieces of infrastructure and it's very rare you can experience them in this way. It would be quite nice to say, 'I walked to France'."
A bridge to France was first proposed by the Victorians and again in the 1980s when the Channel Tunnel option was chosen instead.