Hassell's first venture into product design sees the team collaborate with an Italian lighting manufacturer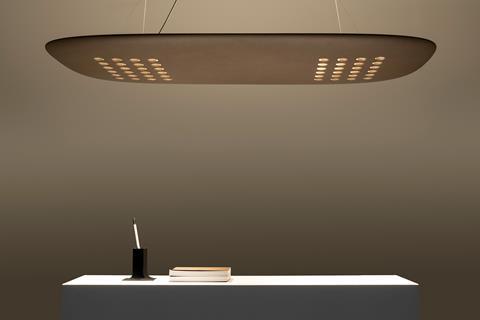 International practice Hassell showcased its first product design at Salone del Mobile in Milan — in a joint collaboration with Italian lighting manufacturer, Artemide.
The ALE.01 (Adaptive Lighting Experience) suspended lamp is made from a combination of recycled and recyclable materials, creating a lamp with LED management and a circular life cycle.
According to the team, the product responds and adjusts to different lighting requirements over the course of the day and can be adapted to the specific needs of each space.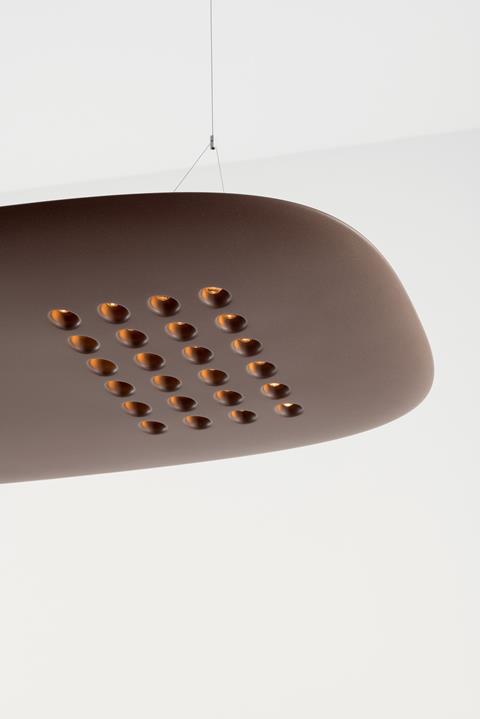 The shell of the light is made of a biocomposite material containing 30% natural wood fibres, mixed with a base of recycled polymers.
The design apparently salvages and reuses FSC-certified wood waste from the production of bottle stoppers for the spirits industry, reducing waste and the use of natural resources while offering an environmentally conscious material replacement for plastic.
"We wanted the design to be elegant and minimal, working like a suspended element," says Federico Venier, associate at Hassell. "With the support of Artemide's experience, we designed the geometry of each optical emission to achieve almost zero glaring effect. Creating the right curve of the body was crucial to achieve a perfect lighting diffusion and the right amount of LED for the best lighting performance, not wasting energy while enhancing wellbeing."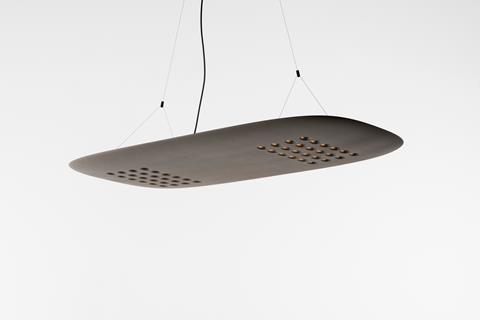 Hassell claims the lens picks up 100% of the flux and controls it, with the geometry of the body itself shielding the vision of the light sources at certain angles for a glare-free and uniform illumination.
Each optical unit works as a task light and light management provides individual control via the use of sensors or programming.
A number of architecture firms, including Foster + Partners, launched products at Salone del Mobile, following collaborations with manufacturers in a bid to drive innovation within the sector.