Global architecture practice, Foster + Partners, teams up with Italian manufacturer to design a geometric, Japanese-inspired bathroom range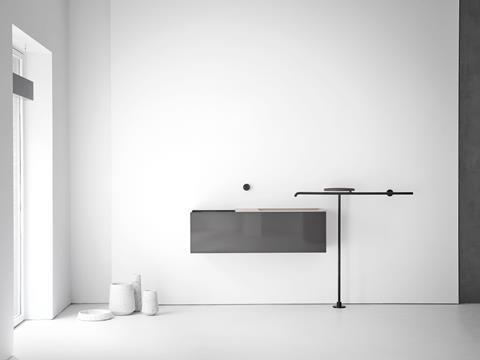 A new range of bathroom furniture, MA, has been launched as a flexible solution to bathroom design.
The range was showcased at the annual furniture design exhibition, Salone de Mobile, in Milan, Italy.
This is the first collaboration between Foster + Partners and Falper, the Italian manufacturer specialising in bathroom furniture.
The range takes its name from the concept of 'in-between space' in Japanese art and culture.
The concept places emphasis on achieving a harmonious balance between the elements and the space between them in any artistic composition.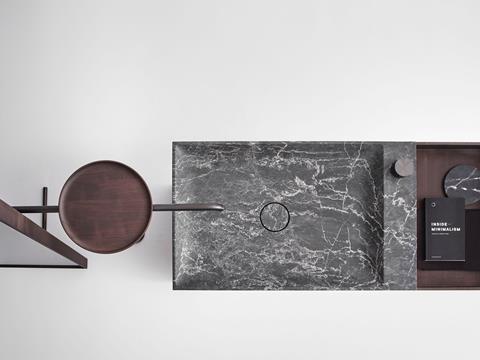 Mike Holland, senior partner and head of industrial design at Foster + Partners, said: "The range is defined by the pure volumetric geometry of various primary elements - basins, baths, storage cabinets, or mirrors - interconnected by fine stainless-steel stems.
"By deconstructing its constituent elements and distilling the essence of a bathroom down to the minimum, MA creates a flexible architectural framework onto which different elements can be added and reconfigured to suit a range of living spaces," added Holland.
These elements can be placed together – free-standing or against a vertical surface – to create bathroom installations. They can also be used to add functions to a living area or even an in-between space such as a hallway.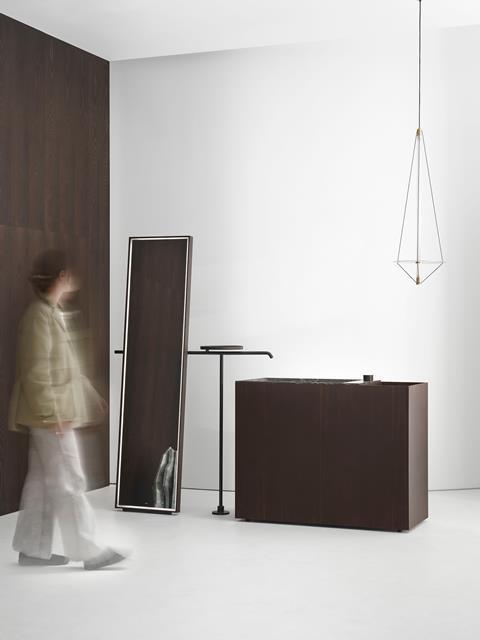 Water is transported through an adaptable system of brushed steel stems, which can also serve as a stand for an illuminated mirror or a place to hang clothes or a towel.
Drawers can be mounted on the front or sides and the internal configuration can be flexibly planned according to personal preference.
The sinks are made from cut marble or cast from Cristalplant BioActive, a sustainable solid-surface material.
Other elements including a choice of mirrors and platforms complete the range, allowing a multitude of compositions and a range of different possibilities.