London Festival of Architecture contest was aimed at emerging architects
Five striking benches have been installed in the City of London, the winners of a competition aimed at young architects and designers.
With inspirations ranging from pineapples to chimney pots, the built projects have been placed across Cheapside as part of the London Festival of Architecture.
The winners were chosen by a panel of judges including Dieter Kleiner, a director at RCKa Architects, Ellie Stathaki, architecture editor of Wallpaper magazine, and festival director Tamsie Thomson.
Thomson said: "The five new benches revealed today celebrate London's design talent, its wonderful streetscapes and the resilience and adaptability of the City as the Square Mile opens up once again."
The contest was organised by the LFA with Cheapside Business Alliance and the City of London Corporation.
The winners
A Pineapple for London by Hugh Diamond, Archie Cantwell and Cameron Clarke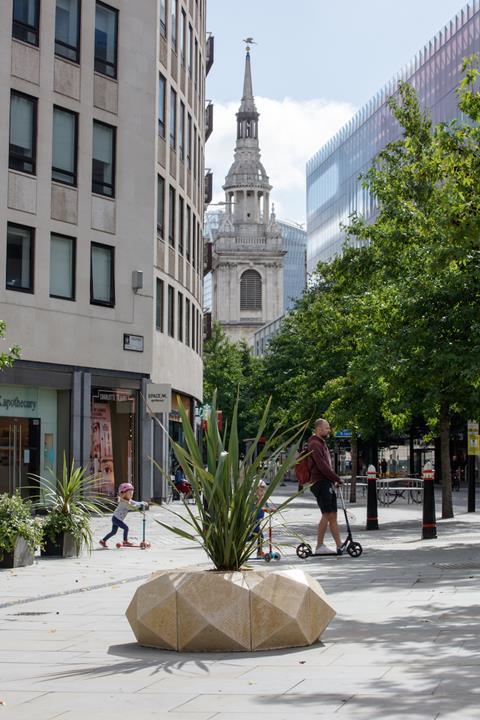 The Two-Seater Rule by Iain Jamieson with Dave Drury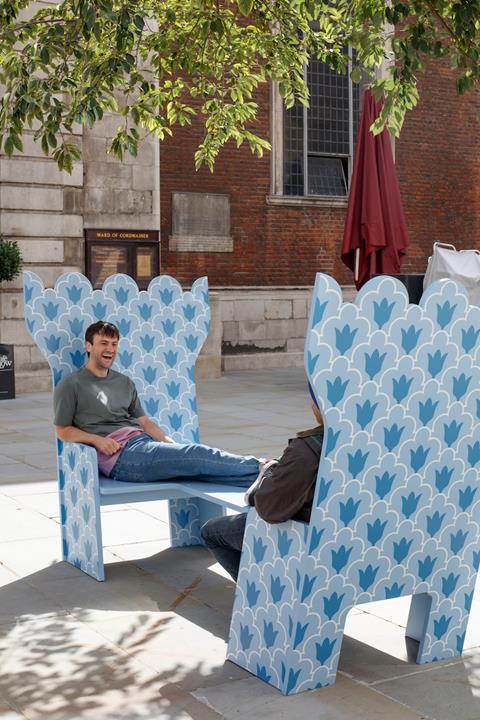 Look Up by Oli Colman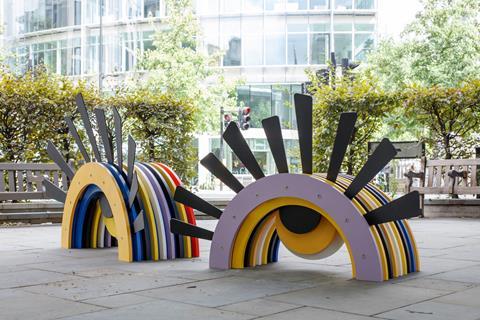 Chim Chim by Profferlo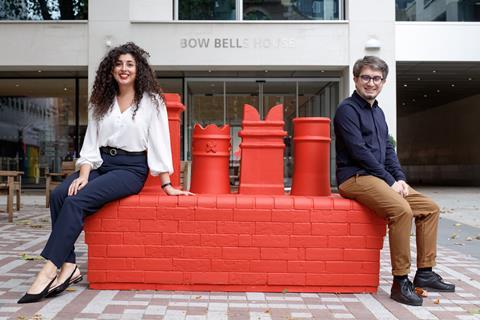 51°30'48.6" N 0°05'17.9" W by Studio mxmxm