New tower will sit above new Sydney Metro station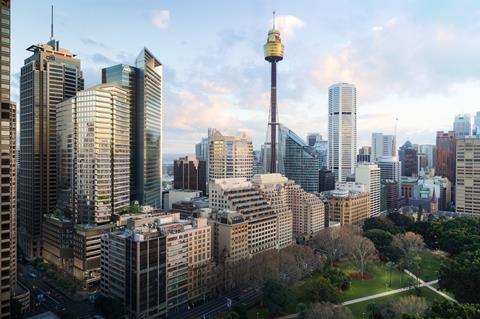 Fosters & Partner's designs for a mixed-use over-station development in Sydney have been revealed.
The new 39-storey office building on the corner of Park and Pitt streets will include office space with an elevated lobby and retail plaza.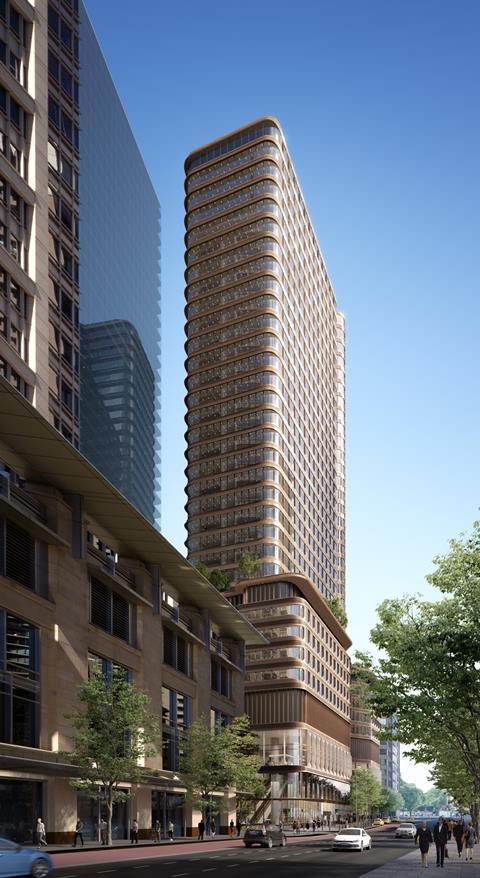 The design follows on from the work undertaken by the practice on five of the new stations on the new Sydney Metro, which is due to open in 2024.
The building is located immediately above the northern entrance to Pitt Street Station, a hub for the new Sydney Metro.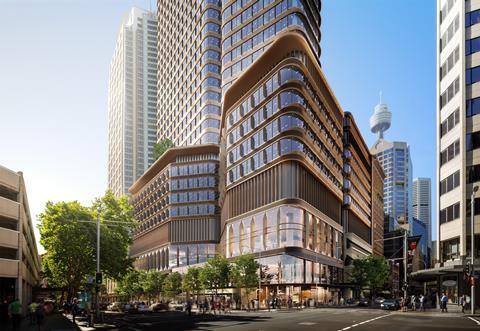 It features a podium level that follows the building heights of the two listed buildings adjacent to the site on Pitt Street and Castlereagh Street.