Architect promises 'very exciting museum' overloooking harbour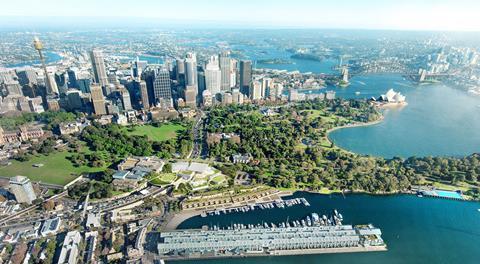 Sanaa has unveiled fresh images of its Sydney Modern project for the Art Gallery of New South Wales which is set to complete next year.
The Tokyo practice won the £250m scheme in 2015 against a starry invited line-up featuring David Chipperfield, Renzo Piano, Kengo Kuma, Herzog & de Meuron and Tod Williams & Billie Tsien.
A key aim of the competition at Sydney's flagship public art museum was to create a cultural precinct connecting the gallery, the Royal Botanic Gardens and the Domain with the city and its harbour.
Sanaa's scheme, which is being funded by the state government and philanthropists, involves three main pavilions whose transparency contrasts with the heavy stone walls of the original neoclassical gallery which is celebrating its 150th anniversary.
Responding to the site's topography, the pavilions step down towards the harbour, views of which are incorporated into the scheme. They will connect to the existing building via a public art garden.
Director Michael Brand said the Sydney Modern project – which will almost double exhibition space from 9,000 to 16,000sq m – would create "one of the world's most beautiful cultural precincts".
A ground-floor gallery will be devoted to Aboriginal and Torres Strait Islander art, while the building will also host a subterranean columned art space repurposed from a decommissioned WWII naval oil tank reminiscent of Tate Modern's Tanks. The 2,200sq m gallery with seven-metre-high ceilings will be used for specially commissioned installations and site-specific performances, providing public access to the space for the first time.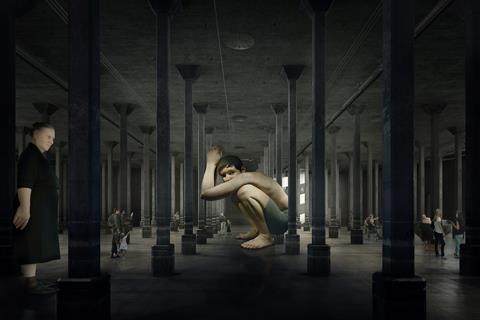 Sanaa co-founder Kazuyo Sejima told a press preview event: "It's a particularly attractive setting. Our design is not flashy architecture but is about the experience together with the art.
"The colour of light differs in northern Europe, Asia and further south so that even if you use the same materials to create the same kind of space, the light conditions will be different so you will see and experience things differently."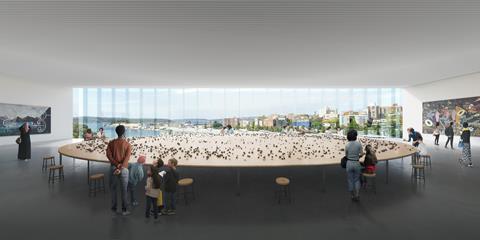 She said they were creating a "very exciting" museum.
"The special feature is that you can enjoy Sydney's natural beauty, the buildings and the art together," she added.