Building Design's regs columnist Andrew Mellor summarises the key changes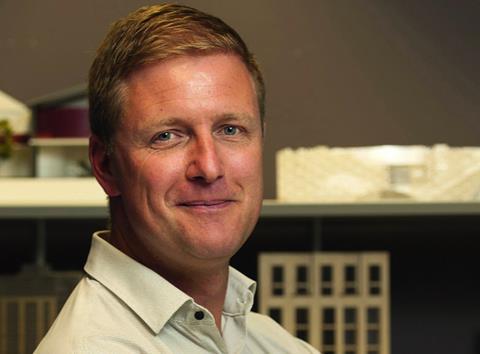 The Housing Secretary, Robert Jenrick, made further announcements yesterday regarding the introduction of future building safety legislation. Much of this was expected following recent industry consultations and government announcements.
I summarise below some of the proposed changes. There are of course still many questions to be answered and we know that MHCLG and the HSE continue to work on the policy proposals and the programme for introducing and implementing the legislation.
Building Regulations Part B
· Confirmed that sprinklers and wayfinding signage will be required for all buildings above 11m – height definition, introduction date and transition requirements all to be confirmed
· Evacuation alarms may be included in a later change to Approved Document B (ADB) following testing of the systems
· Full review of ADB being commissioned
Building Safety Bill
· The Building for a Safer Future proposals will apply to multi-occupancy residential buildings over 18m or six storeys, whichever is reached first. The introduction of six storeys is a change from the consultation document. In future, other buildings may be included in the scope of the legislation.
· The Building Safety Regulator will be led by the HSE. Besides the building compliance oversight duties, the new regulator will issue best practice building safety advice, advise on updates to the Approved Documents, oversee and publish reports on the performance of local authority building control and approved inspectors.
· Gateway 1 requirements now apply to buildings with a height above 18m and not 30m as the consultation document proposed
· Gateway 2 – the regulator will be the building control body and applications can be staged if an application for the full building design would delay construction
· Gateway 3 – partial occupation of buildings will be allowed
· Applications will need to be made to the regulator for refurbishments of multi-occupancy residential buildings over 18m or six storeys where Building Regulations apply to the work or the work affects building safety
· Golden thread – the government will publish guidance on what data must be collected and it how should be accessed and shared
· The regulator will have the power to issue enforcement notices and impose sanction fines. Fines will be unlimited for dutyholders (client, principal designer and principal contractors)
Competency
· The government is working with standards body the BSI to develop competency standards for the principal designer, principal contractor and building safety manager roles. Third party accreditation bodies will be established.
Other legislation & guidance
· The housing health and safety rating system (HHSRS) and Fire Safety Order are also being reviewed and the former may in future include minimum standards
· The Building Safety Bill may be used to improve other legislation to help make buildings out of scope (eg below six storeys) safer
· A voluntary Building Safety Charter is being developed for the industry to use. It will be administered by the Construction Industry Council
Postscript
Andrew Mellor leads the development consultancy team at PRP. The practice has been advising MHCLG and conducting research around policy and building regulations