Glasgow architect appointed to expand 1991 building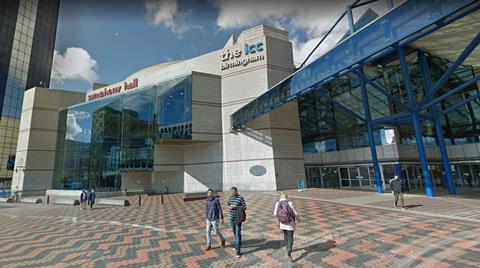 Page/Park has been appointed to design a small extension at one of the country's best concert halls.
The Scottish architect was picked to enlarge the foyer at Birmingham Symphony Hall after an Ojeu process that began a year ago. Its value has risen from £500,000 to £750,000 not including VAT.
The client, Performances Birmingham Ltd, advertised for an architect-led multi-disciplinary design team including a landscape designer for the element of the foyer that relates to the public realm.
The procurement was weighted to give price 40% of the marks, with experience of cultural projects and an appreciation of the challenges of maintaining operational continuity 20% each. Ten per cent apiece were given to quality of team and experience of working as a team.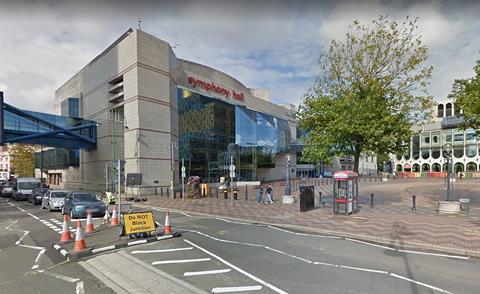 Birmingham Symphony Hall is a 2,260-seat concert venue designed by the Percy Thomas Partnership and RHWL dating from 1991. It is part of the same building as the city's International Convention Centre and stages hundreds of events a year.
Standing on the central Centenary Square, it forms a cultural quarter with adjacent buildings including the Repertory Theatre and Mecanoo's new library.
It is home to the City of Birmingham Symphony Orchestra and has been declared the concert hall with the finest acoustics in the country thanks to its U-shaped reverberation chamber behind the stage.