ARB's reforms invite new routes to registration, but don't mean the end of the tripartite system for those who still wish to pursue it, writes Hugh Simpson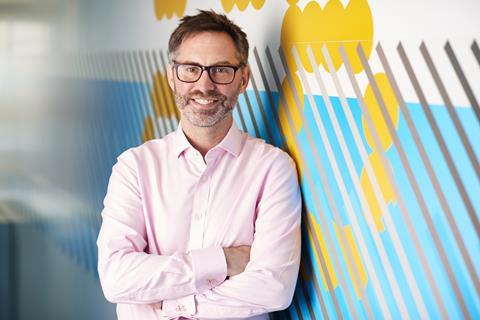 Research commissioned by ARB in 2020 included three key findings: firstly, the competencies required of architects have changed; secondly, the time spent qualifying as an architect could be better spent; and finally, that there should be wider access to the profession. These conclusions would not have come as a surprise to many in the profession, but ARB's proposed regulatory changes have proved, unsurprisingly, much harder to explain and build consensus around than the diagnosis.
To address the first of these key findings, ARB has published the new Competency Outcomes which all architects will have to demonstrate in future to register with ARB. Outcomes in areas such as climate change, sustainability and fire and life safety design have been significantly strengthened.
To enable wider access to the profession, more routes to registration will be permissible. Specifically, an ARB-accredited undergraduate degree (BA or BSc) will no longer be a mandatory requirement for architects. In future, an accredited qualification (including apprenticeships) at the master's level and a practice qualification such as a diploma, both mapped against ARB Academic and Practice Outcomes, will be required in addition to work experience.
These structural reforms have proved the most challenging to explain. Why is this? Firstly, the shared language with RIBA has been a long-standing source of confusion with many students. The result is that we often hear from students who were unaware that to register, they must have completed an ARB accredited qualification. How are students, or indeed university staff, supposed to explain and articulate the difference between the two organisations (regulator and professional body) when courses are promoted as ARB/RIBA Parts 1, 2 and 3?
ARB has no authority or desire to 'abolish' the RIBA Parts 1, 2 and 3
Secondly, and related, there is confusion about the functions of both organisations. Put simply, ARB has a statutory duty to ensure only those who are suitably qualified and competent can join the Register to practise. RIBA exists to promote the profession of architects and quality of practice. RIBA validation is hugely valued by universities, both in the UK and internationally, but it is not regulatory accreditation.
ARB has no authority or desire to 'abolish' the RIBA Parts 1, 2 and 3, indeed this route is still possible under our new framework. But we do expect and hope that other routes will emerge as a result of our new flexible framework, with the potential for broad-based or related undergraduate degrees or practice experience with direct entry into masters qualifications; a growth in integrated and accelerated courses; or joint undergraduate degrees with related subjects such as design, engineering or planning.
What next? These changes to the content and framework of initial education and training will help deal with some of the current frustrations, but they don't effectively address others. There remain some fundamental problems relating to the professional practical experience requirements for registration, not least poor availability, variable quality and lack of access. This is why we are establishing and funding a Commission to identify opportunities for change.
Making important changes to architectural education, necessary to improve the quality and experience of students, is a bit like the advice about eating elephants. To achieve success, it's best done one bite at a time. More change is coming, but one bite at a time, and by working collaboratively with students, practices, educational providers and representative bodies.
>> Also read: Tomorrow's architects: why we're consulting on the biggest education reforms in 50 years
>> Also read: ARB's education reforms ignore Part 1's value as a degree with broad horizons
Postscript
Hugh Simpson is Chief Executive and Registrar of the Architects Registration Board.