We need more flexible, accessible study routes, but shouldn't lose the undergraduate architecture degree, writes RIBA president Simon Allford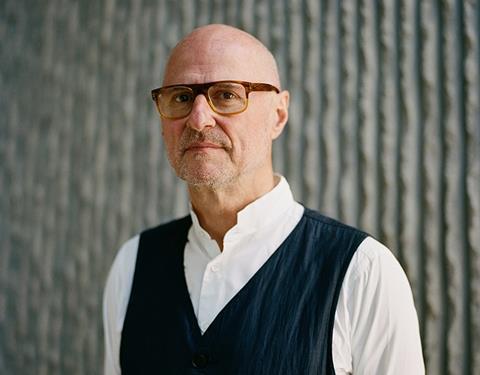 We welcome the ARB consultation, and we will be making a considered response – which will reinforce the concerns we have raised with ARB. RIBA has petitioned ARB to use RIBA Education's Themes and Values for Architectural Education, which were the result of a long process of stakeholder engagement into curricular review.
It is vital to ensure that the systems - RIBA's as validator of education and ARB's as professional regulator - are aligned.
Like many architects, my career began in the traditional way – at university. But I have long made the case for shorter routes to the register and alternative, more flexible modes of study. Reforming access to education is vital if we are to succeed in creating a more diverse and inclusive profession.
Indeed, over a decade ago as RIBA VP for Education, I championed the idea of Teaching Practices – an idea which led to conversations with Will Hunter about what has become the London School of Architecture – of which I am also currently a Trustee.
Over the last decade, RIBA has been actively championing initiatives that encourage new models for architectural education - in both our Education Review 2015 and the RIBA Education White Paper 2023. We need to remove barriers and allow new models to emerge.
RIBA has already undertaken a significant review of the curriculum
Our view was confirmed when RIBA hosted an Away Day on education and practice where we heard from students, educators, practitioners, and the ARB. We heard of the financial challenges to the funding of education, the accumulated debts of students but also of new ways into the profession. We learned much that reinforces most of RIBA's thinking on the provision and validation of architectural education.
RIBA has already undertaken a significant review of the curriculum. Our Themes and Values for Architectural Education, outlined in The Way Ahead, were developed to provide a useful framework for Schools of Architecture to address shortcomings. We recommend that the ARB adopt these overarching Themes and Values for Architectural Education and lay out an appropriate breakdown of core competences and skill sets under each. This would align the two systems, which must be a shared objective.
Universities and schools of architecture see the immense value of an undergraduate degree (Part 1 qualification) in architecture and at present we have no plans to stop recognising these programmes. Almost half of students who start an undergraduate degree in architecture choose not to continue to Part 2. They progress into many different careers - gaming, film, creative disciplines, accountancy, law, and more - where the three-dimensional problem-solving skills that they develop at Part 1 are highly valued.
ARB has made a clear proposal to remove the Part 1, 2 and 3 structure from its process. It is however not their process to abolish! It was the original RIBA qualification to registration, and when ARB was formed it took on the Part 1, 2 and 3 for its prescription process.
RIBA Part 1, 2 and 3, are valuable constructions that exist for good reason. What we at RIBA are changing is the potential speed at which students can pass through these gateways – education like architecture can benefit from running in different gears and different speeds to suit the individual's needs.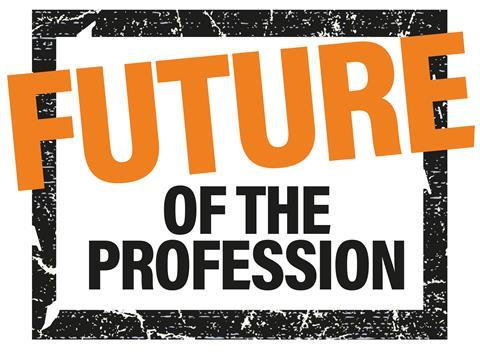 Validation is a process which recognises standards and quality in architectural education and at stages of individual development and achievement. This recognition is international, and schools present themselves to be considered for validation by choice - because RIBA validation is recognised by students, parents, the profession and also around the world.
Personally, I am a fan of the architectural undergraduate degree – as a good general degree and a springboard to a host of different careers. That said, I am firmly of the view that the degree must still cover the broad disciple of architecture – the technology and craft as well as the art and culture (and, I might add, the contract of architecture – social and legal!).
As part of RIBA's recognition of the inevitability of the need for a life-long education, The Way Ahead outlines a structure that, we believe, would allow students to reach the title of architect in five years - and then practicing under restriction or license, while undertaking the required professional experience to full qualification.
This significant change would move away from the title of 'architectural assistant' on graduation, which does not currently align graduates with their peers. Importantly this structure affords students the opportunity to select from a combination of apprenticeships, degrees, masters, part-time flexible learning, and earn and learn courses (the latter to be offered by schools and Teaching Practices).
I believe we can and should go further. I and others involved are keen to see the development of a five-year integrated and accelerated pathway (which includes the required practical training) as an additional and acceptable route. At present I do not see much change in ARB's 'reforms' – the ARB accreditation model does not attempt to address issues of practical experience. Nor does it speed things up.
ARB should not seek to undermine the internationally renowned British architectural education system
So we need to support courses that recognise and reinforce the need for core skills and competencies - but also the essential requirement to equip the next generation to create ever evolving and appropriately different models of practice. Students need to both acquire core skills and to have the imagination to adapt them to help the profession respond to and define an uncertain future – the architects of tomorrow will face different challenges to those of today's curriculum.
ARB should not seek to undermine the internationally renowned British architectural education system by abolishing this pathway structure entirely. Without Parts 1, 2, and 3, schools of architecture could fail to attract international talent, which is essential to the experience of all students, and helps schools to stay afloat.
There are of course many prospective students who find that the traditional university route doesn't suit them, and without more flexibility, the profession risks losing talented individuals. This is why RIBA has renewed our initiation and support of practice-based routes, apprenticeships and combined 'earn and learn' models: Level 6 and 7 Apprenticeships are the result of RIBA Chartered Practices endeavours. Practice will continue to play an ever more important part in facilitating alternative routes into architecture.
ARB does propose some positive changes. A five-year integrated education and practice award should be one of the routes available. And opening an entry point at Part 2 will improve accessibility to the profession for a small number of people coming from overseas or those who may have studied a different built environment discipline.
Inconsistency between ARB prescription and RIBA validation criteria must be avoided, and I hope ARB will work closely with RIBA in the development and refinement of these proposals - our stakeholders in practice and education will expect that.
As the only regulated profession in the construction industry, architects play a crucial role in achieving government commitments on net zero, improving building safety, and levelling up. For the next generation of architects to have the skills, competence, and knowledge to tackle these huge societal challenges for the long-term benefit of the country, architectural education needs better funding and resources in place.
Postscript
Simon Allford is co-founder and director of Allford Hall Monaghan Morris and president of the Royal Institute of British Architects