ARB's chief executive sets out the thinking behind the regulator's proposed education reforms and related consultation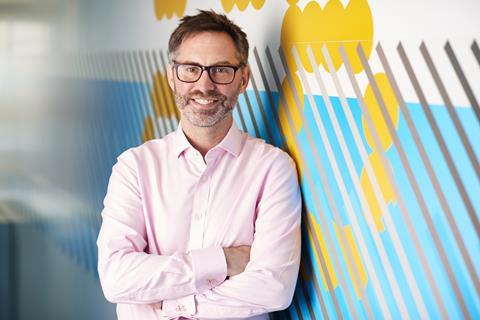 By the time BD publishes this article, ARB's three-month consultation on proposals to reform initial education and training of architects will almost be at the halfway point. We've had hundreds of consultation responses already and the engagement events we've hosted, and those we've attended, have demonstrated how passionate the profession is, not just about education and training, but about the impact architecture has on the built environment and more widely on society and the environment.
Readers will recognise that much of the public response, particularly in earlier comment pieces BD has published, has focused on the structural reforms in the consultation document. Moving away from the established narrow and linear process of parts 1, 2 and 3 was always going to be a headline change, and we think an updated regulatory framework is critical if we are to open up access and bring more diversity to the profession.
But a new framework will only bring positive change if trainee architects are applying to the Register from universities, apprenticeship programmes and other routes with the necessary skills, knowledge, experience and behaviours. These are described as the competency outcomes in the consultation document and there has been much less public debate about whether we've got these right. We want and need to hear feedback on these from the profession, employers of architects and contractors, as well as academics and learning providers.
Are we trying to teach too much… or too little?
What should employers expect from a newly qualified architect on day one of practice? What knowledge and skills should a newly qualified architect bring regarding sustainability, and designing to mitigate the impact of climate change? Are architects being taught enough about fire and life safety design and are they being trained to work effectively within teams and with other professionals in the built environment? Do they have the right communications skills to be able to work effectively with clients and to engage the communities where their designs will come to life? Are there too many competency outcomes? Are we trying to teach too much… or too little?
If we get the answers to these questions broadly right, as well as the related questions about the scope and content of initial education and training, then more complex issues about the length of the training and optimal framework for qualifications become that much easier to navigate. There must be enough time to cover the academic content adequately and ensure students have enough practical experience to be able to demonstrate competence. But have we described the right areas of competence and set the outcomes at the right levels?
In some areas the draft competency outcomes expand greatly on the existing Criteria which were developed nearly fifteen years ago. Depending upon whether students are being assessed for entry into the profession, or for an intermediate qualification, each outcome will be assessed to a different level – this approach is developed from a competence model known as 'Miller's Triangle'. For each of the outcomes we describe different levels of competency be it at a 'knows', 'knows how', 'shows' or 'does' level. Have we got those levels right in relation to each of the outcomes?
Our consultation doesn't seek to resolve all the issues within education and training
Other areas of the consultation we want to hear more on are the new Standards for Providers. Do administrators and academics think that these are proportionate and reasonable? Do students or recent graduates think that the new Standard 6 on Student Support focuses sufficiently on the key challenges students encounter during initial education and training, particularly around things such as pastoral care, raising concerns or bullying and harassment?
And finally, I've got one acknowledgement and one plea to share with you. Our consultation doesn't seek to resolve all the issues within education and training, particularly those which sit outside our statutory remit, such as funding. But this doesn't mean we are not interested. It is important to build a clear understanding of the practical issues for universities in delivering courses, or students in finding professional practical experience.
While the focus of the consultation is inevitably around ARB's functions - the regulatory framework, the new competency outcomes, standards for providers and a new accreditation methodology - we know that further change may well be needed. We are committed to listening, amending and updating the draft regulatory framework based on feedback we receive.
We will continue to work with and listen to all key stakeholders including the profession, professional bodies including RIBA, government and higher education funding bodies across the UK. Making significant improvements to initial education and training of architects is the focus of this consultation, but we will only get this right if we hear from as many voices as possible and commit to continuing the conversation after the consultation has closed."
Read ARB's proposals>> Tomorrow's Architects
Respond here>> ARB consultation
Postscript
Hugh Simpson is Chief Executive and Registrar of the Architects Registration Board