Working with other architects is increasingly common. But it's not always a bed of roses. Mark Middleton offers some advice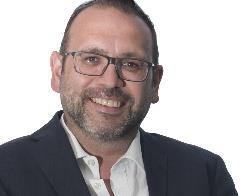 In the minds of both clients and architects, "collaboration" seems to be the panacea for large projects. The successful marriage of architects, sometimes stretching into polygamous arrangements, is often seen as the ideal solution for a complicated brief. While clients may feel like they're getting a better deal the outcome is not always so great for the architects within these civil unions.
I am reminded of the collaboration between Vidal and Foster working on Heathrow's Terminal 2A. We were working on Terminal 2B at the time, close enough to know there was a problem, but far enough away not to know the detail. Towards the end of Terminal 2A, Foster insisted on having the practice's name removed from the project, presumably because they were so unhappy with the architectural partnership and the resulting design.
Perhaps, like the definition of the word itself, this is a reflection of the fact that there are two sides to it. Collaboration can mean the act of working together to produce something special, or it can mean a treacherous cooperation with an enemy. That being said, for every Luis and Norman divorce story there is a Bjarke and Tom love story. The press recently unveiled BIG and Heatherwick's new Google HQ at King's Cross and, all things considered, it looks like a very fruitful collaboration.
I have found that the best partnerships tend to be between architects and other members of the creative industries. Grimshaw, for example, has a long-standing and rewarding relationship with the sculptor Peter Randall-Page RA, who worked with us on one of our projects at Eden in Cornwall and most recently on The Laboratory at Dulwich College. We have found it immensely useful to work with someone who sees things differently and can add artistic grandeur to functional spaces.
While most architects like to think that our individual practices could take on any challenge a client could throw at us, the reality we all have to accept is that the market has changed. In most cases, as far as bids are concerned, firms are no longer being judged on designs alone. Clients are asking for demonstrable evidence from architects of their ability to meet specific project demands, just to qualify to tender. For many practices, the way to satisfy the rigorous box-ticking exercise of tenders is to work with a complementary architect.
If collaboration is becoming standard, what should you look out for?
First, make sure that the proposition is big enough and that the boundaries between responsibilities are agreed in advance. This is to avoid any Jeremy Kyle moments later down the line. Compatibility is the most important consideration in a potential collaboration, specifically the character and personality of the other architects. You have to be able to be open and honest with the key personalities involved in design. If you don't feel like you can develop an atmosphere where you can have a design discussion that feels like it's an argument you would have among friends, then you might not get what you want out of the partnership. Try get to know your collaborator before signing on the dotted line. Perhaps work on a few smaller bids first, and maybe even cultivate working relationships with a range of practices both large and small. If you have not done the groundwork and you have to decide in haste your only luxury may be to repent at leisure.
There are four situations where architectural practices may need to consider collaboration.
The first is around creativity, and this is for larger firms who have the staff numbers and experience but might lack a bit of the conceptual fairy dust the client is looking for. This may seem like the last thing you'd do before closing your office and hanging a big sign on the door saying "out of ideas". It isn't something we have ever considered but for some it's worth serious thought, and the solution may be to find a smaller firm or group of à la mode designers.
The second is credibility, and if you're a small firm with an opportunity but no experience, or a larger firm with an experience gap, the obvious avenue is to team up with someone who has it in spades but might not have the way in.
The third consideration is size. If you're a smaller practice with the lead on a massive job which would more than triple the size of your office you might find the client can't be persuaded that growing so fast and having more than two thirds of your revenue from one job isn't a risky proposition for them. This can also apply to development masterplans where a stable of firms is required to credibly cope with the diverse range of building types and the sheer scale of endeavour. In any event you need numbers to spread the risk more evenly for the client, so it makes sense to team up with other suitably qualified practices.
The fourth consideration is working abroad with local architects. I would always advise this as you need knowledge, regional credibility and a local presence.
I will end with a warning. Beware of any sort of architectural "shotgun weddings" where there are consultants who are close to the client or the project manager who are looking for someone to make their offer acceptable. It sets up an imbalanced relationship from the start, and nine times out of 10 you won't get on and it will end in tears; not theirs but yours. I say this from bitter personal experience. My advice is to get two barge poles, strap them together and then don't touch them.
Architectural collaborations are here to stay. As long as you do your homework and there aren't too many egos driving the show it should be fine. What could possibly go wrong?