Manchester has a once-in-a-generation chance to create a new city centre park that doesn't repeat the mistakes of Piccadilly Gardens, says David Rudlin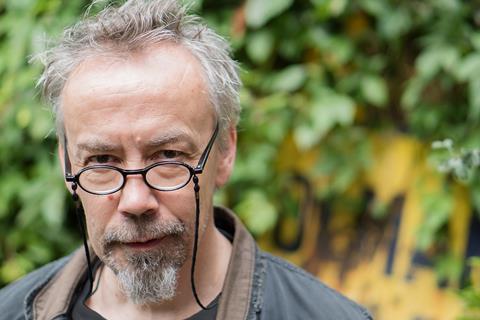 Put three or more people in a room to talk about public space in Manchester and it won't be long before Piccadilly Gardens comes up. The same is true of a pavilion on a beach in Cannes, even if the conversation is slightly more surreal. This was my first Mipim for more than a decade and I was invited to take part in a panel discussion in the Manchester pavilion to discuss what creates a good park. The focus was U&I's Mayfield development next to Piccadilly Station which will include Manchester's first new city centre park for more than a century. The question for the panel, which included James Heather from U&I, Stephen O'Malley of Civic Engineers and Maria Vassilakou, deputy mayor of Vienna, was what makes a good park and how should this influence the design of the new space?
Piccadilly Gardens is one of Manchester's main public spaces. All Mancunian life can be found here: office workers and shoppers, buskers and chuggers, gangs of kids, rough sleepers and people who have taken spice. As the journalist Jessica Middleton-Pugh who chaired the debate pointed out, none of this is the problem. This is Manchester in all its grit and glory. The problem is the failure of the space to contain this urban life. The fact that the grass is worn away in summer and churned to a quagmire in winter, that the pavements squirt water up your leg on the rare occasions when it rains, the grim brutalism of Tadao Ando's pavilion, the erratic functioning of the fountain, the sheer wear and tear of a space unable to cope with the level of footfall that it attracts. What can we learn from this in planning a new park in the city?
The first conclusion that we came to was that the problem with Piccadilly Gardens is the word "gardens" which has led to a miss-categorisation of what it is. It was originally laid out as civic gardens after the demolition of the Royal Infirmary that stood on the site until 1910. Formal municipal flower beds were planted at the basement level of the old hospital forming a sunken garden separated by railings from the busy streets around the edge of the space. But it was never a park and shouldn't have been designed as such.
The new Mayfield Park is something different. For a start it is a neighbourhood park rather than a space for the whole city and it is unlikely to be quite as busy. It is, however, only a few hundred metres from Piccadilly Gardens and will have a direct link to Piccadilly station. Mancunian life in all its diversity will find its way to the space and the management regime will need to come up with a plan to deal with this. One approach would be to restrict access to residents, as some London squares still do. Understandable as this might be it would, of course, no longer be a park.
The alternative is to understand the strange alchemy of a good park. The wider cities of Manchester and Salford have some amazing Victorian parks, often located in their most impoverished neighbourhoods. They also have lots of areas of landscape, often created from the reclamation of former industrial sites in the cities' river valleys. These landscape areas can be problematic, attracting anti-social behaviour, fly tipping, graffiti and even the occasional burnt-out car. The parks, by contrast, are havens of relative civility. This is because the balance of uses in a park – dog walkers, joggers, Sunday morning footballers, parents and children in playgrounds, fisherman, kids hanging out after school – provide a constant level of surveillance and a spirit of common ownership that means civility is the norm. There are problems of course, as there are with all public spaces, but in a good park the users feel a degree of responsibility and ownership of the space so that problems are contained.
A park is therefore different to a piece of landscape, not because of the way it looks, but because of the social contract that exists around its use. This is what U&I need to create in Mayfield. If they can manage it then the space will be lively and attractive and will take its place among Manchester's parks. If they can't it will become an expensive management burden and pressure will build for the space to be privatised which would be a shame given the generosity of their vision.
One of the panel's most interesting conclusions went back to that railing around the old sunken gardens in Piccadilly. Saying that a park shouldn't be privatised is not the same as saying that it shouldn't be fenced and even gated. All good parks have railings which provide the demarcation between the rules of the street and the rules of the park. We no longer live in a world where the park keeper closes the gates at dusk, but we do still need railings. In this way children, dogs and the rest of Mancunian life can be given licence to run, relax and commune in a very particular form of civic space. Mayfield will hopefully rediscover this alchemy of a great park.