Freestanding concrete element may be demolished as part of revised plans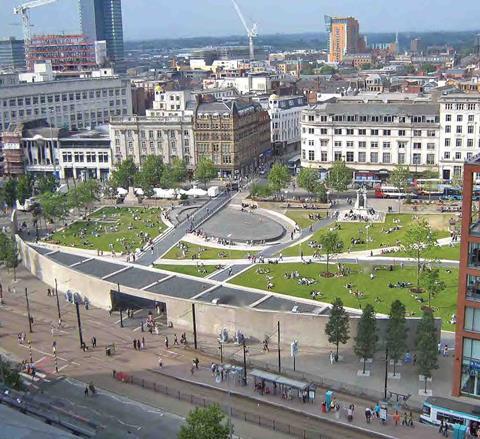 Tadao Ando's concrete pavilion in Manchester could be covered in plants as part of a project to tackle its image problems.
And part of Ando's 2002 scheme, a freestanding concrete wall at the top of the square, could be demolished.
Turning the Japanese architect's only UK building into a living wall is an "aspiration", said the council which has appointed LDA Design to produce a number of concepts for troubled Piccadilly Gardens.
These will go out for consultation in the spring.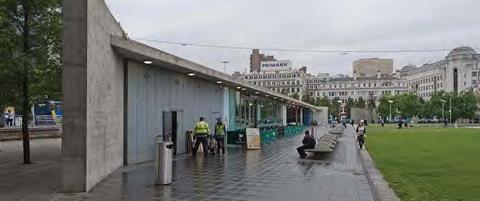 Previous proposals by architect Urban Edge, working with landscape practice LDA, to demolish the pavilion and replace it with two storeys of restaurants in 2017 proved unviable, according to owner Legal & General. They never got as far as a planning committee.
Legal & General has a 250-year lease on the pavilion which was commissioned in the wake of the IRA bomb in 1996 and contains a café and fast-food outlet.
Its long, slender form was intended to protect the gardens from the noise of traffic and an adjacent tram and bus stop. But the concrete has not fared well in the English weather and the gardens have also been plagued by anti-social problems – including two stabbing incidents at the weekend. The Manchester Evening News has branded it "the square that shames our city".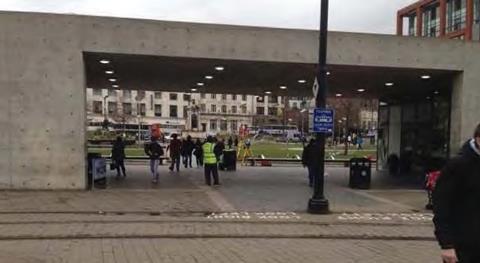 While the pavilion has now been saved from the wreckers' ball it is likely to emerge from the project radically different, "softened" by plants.
A freestanding piece of wall just beyond the pavilion, which is owned by the council and was part of the Ando scheme, "might be removed", according to a spokesman.
Richard Leese, leader of Manchester council, said: "We know that Piccadilly Gardens is a major issue for a lot of people which they have strong views about. We are committed to funding and bringing forward a scheme which will both improve its appearance and help make it more of a welcoming, family-friendly space."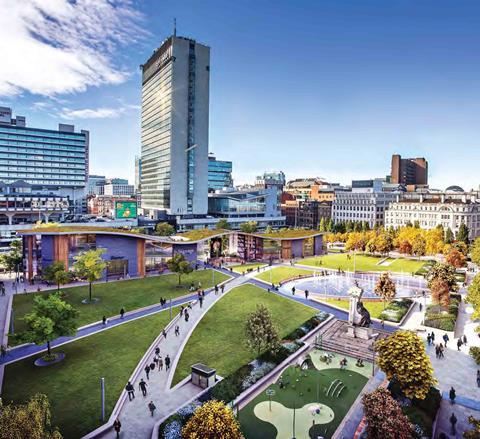 He wants to keep many of the landscape ideas from the earlier scheme, including a children's play area, new planting, improved lighting, raising grassed areas and re-laying paths to repair damage.
"There is also an aspiration to soften the appearance of the pavilion's concrete wall, transforming it into a green 'living wall' and by removing the free-standing part of the wall which, unlike the pavilion itself, is owned by the council," said a spokesman.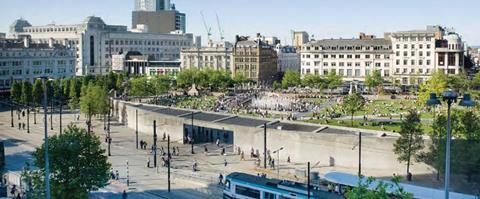 "The plans will also take in a wider area than the previous scheme, expanding the area under consideration to include the section of Piccadilly to the north of the gardens, Parker Street to the south and Mosley Street to the west."