The decision to fill in a water feature in case it trips someone glued to their phone shows why beancounters must be kept away from design decisions, says Martyn Evans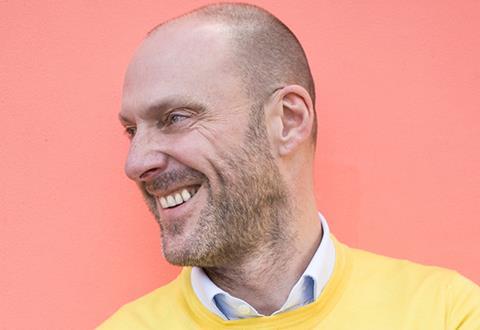 I'm in London less frequently these days. When I am it's hard to deny myself the occasional "it's all changed round here". It happened last week as I walked through More London to a meeting at City Hall. I enjoy seeing significant changes to the landscape of the city I love – the gradual unveiling of the new London Bridge Station is exciting – but not this time.
I don't like More London much anyway – for me it's the worst kind of corporately managed space that makes Londoners feel like they don't own the city where they live – but I was so horribly upset to see that the lovely water feature that used to run down the length of the main boulevard there has been filled in.
I'm not alone. The Daily Mail weighed in with its "£1 million Tower Bridge water feature is BRICKED UP – because Millennials keep falling into it while staring at their phones" story on June 20. And social media has been very busy with built environment professionals, including public space expert Sarah Gaventa, lamenting its loss. Broadgate Estates, who manage More London for Kuwaiti sovereign wealth fund St Martins Property Group, have been noticeably quiet, replying directly to a member of the community that: "The Estate is undertaking hard landscaping works in the area to increase the extent of tactile paving." It's nonsense. A well-placed source told me over dinner this week that issues with a litigious member of the public, an insurance company and advice from health and safety advisors probably did for the rill.
It was designed by landscape architect Townshend, as "an integral part of the public realm", linking a series of water features across the estate (and eventually the Thames) "to channel the eye, reflect light and provide interest through the development". It was one of the more lovely things about the scheme and every time I visited I purposely walked back and forth across the water – I liked the way the narrow channel felt beneath my feet and the sound it made.
That it has been removed is a triumph for middle-management mediocrity, overly cautious health and safety policy and the capacity of insurance companies to dull anything that brings surprise and delight to public spaces.
The removal of the rill is a small thing in London but a crushingly huge example of how to get it horribly wrong. What it should really be about is responsibility. Responsibility on the part of those people who walk through London locked to their mobile phone screens – those who make pedestrians stepping off pavements a greater risk to cyclists than cars.
If you trip because you're not looking where you're going, how is that remotely someone else's fault? There should be responsibility on the part of developers and public space managers to create lovely, inspiring spaces and not spaces designed by default by those determined to take the joy out of everything by removing all risk.
If we can insure oil drilling plants in Iraq we can insure a water feature in a London public space. And let's not get started on the conversation about private ownership of our large public spaces and the atmosphere it creates where users are free to do anything they like there as long as it's within the rules written by an insurance company.
I'm disproportionately angry about this issue because for all the debate and experiment about how to design lovely, inclusive and safe public spaces this seems to have been an arbitrary, autocratic and senseless decision that has made an important London public space slightly less beautiful.