City planners recommend approval for redevelopment of 1980s landmark
Plans to tear down the southern-most element of London's Broadgate Centre for replacement with a new AHMM-designed 14-storey scheme are being backed by City planners.
Developer British Land last year secured a five-year certificate of immunity from listing for the 1980s 1-2 Broadgate blocks, designed by an Arup team led by Peter Foggo. It effectively extended an earlier certificate issued in 2013 and was strongly opposed by conservationists at the Twentieth Century Society.
AHMM's scheme would deliver 74,178sq m of new floorspace, almost 45,000sq m of which would be new offices, with 21,350sq m of retail, restaurant and leisure space earmarked for its lower floors. The proposals also feature roof gardens and terraces.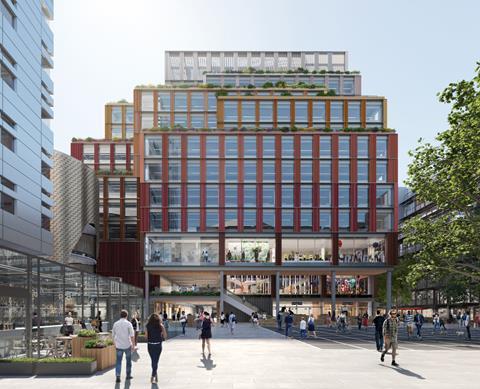 The C20 Society argued that 1-2 Broadgate was the only remaining part of Broadgate's early phases that had not been demolished or substantially altered, and that English Heritage had recommended the buildinngs for listing at grade II* in 2011. However, that request was turned down by then-culture secretary Jeremy Hunt.
The society also said that the proposed redevelopment would harm the setting of the adjacent 1 Finsbury Avenue, also by Foggo, which is grade II listed.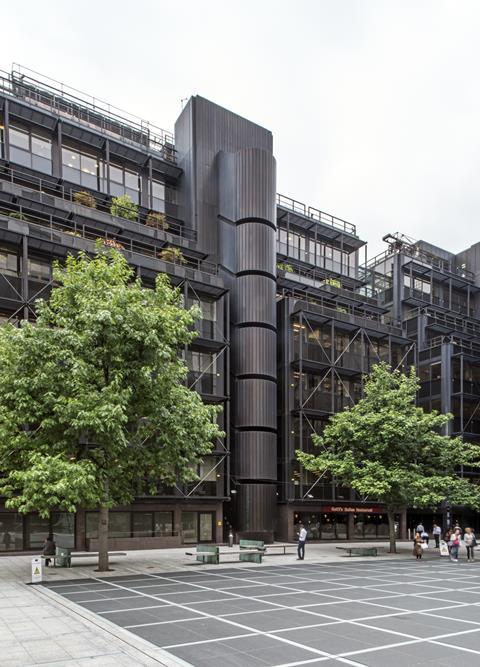 City of London planning officers disagreed, claiming that they had not identified any harm to nearby listed buildings from the proposals.
"The existing building contributes little to the surrounding area," they said. "The replacement building is of a convincing and high-quality design, offering significant wider public benefits that enhance the character, appearance and function of the Broadgate Estate."
Officers are urging members of the City's planning and transportation committee to effectively approve the proposals at their next meeting by delegating power to determine the application to the authority's chief of planning.
"The scheme would provide an employment-led mixed-use development which would support the economic policies of the London Plan and local plan in a highly accessible location," they said.
"The proposed building is considered to enhance the street scene compared to the existing building. It would have a strong sense of architectural integrity.
"The proposals are considered not to have a detrimental impact on the settings of listed buildings, and conservation areas in the vicinity.
"The proposal overall is to be welcomed subject to conditions and to a section 106 and CIL agreement being entered into."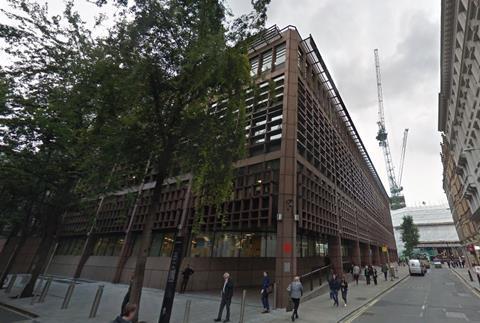 They said that Mayor of London Sadiq Khan had been consulted on the AHMM proposals and had issued a stage-one response that was supportive "except for outstanding strategic planning issues" that would to be resolved before the application was referred back at stage two.
Their report said that among the issues Khan wanted to see addressed were improved green-energy measures, including a "maximisation of the use of photovoltaics", and "further discussions" in relation to the Broadgate Campus/Liverpool Street public space masterplan and a "wayfinding strategy".
The Planning and Transportaion Committee meets at 10am on Tuesday, 29 January.