England's second city has long punched below its weight. But there's a new spirit of optimism in the city, says Elizabeth Hopkirk
For decades Birmingham has been the punchline of as many jokes as mothers-in-law. England's second city was viewed as faintly embarrassing and scorned in favour of its smaller rival, Manchester.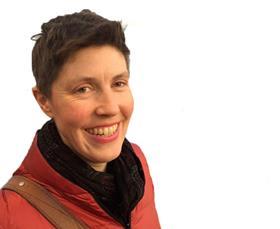 Three years ago, when David Cameron took China's president to the Etihad Stadium for a selfie, and there was still a buzz around the Northern Powerhouse, BD reported on the "gold rush" of architects opening offices in Manchester. Bennetts, Hawkins Brown, Feilden Clegg Bradley and Mecanoo all opened studios, mainly on the back of jobs. Now the Dutch practice, which at the time described Manchester as its second home, has closed its office after work dried up.
This does not mean, of course, that it's game over for Manchester but as Gavin Sorby, boss of local practice Buttress, noted: when the economy dips the big boys bail out.
So will it be the same story in Birmingham where, we reported yesterday, Grid is planning to open its first satellite office? Director Craig Casci is confident there's enough work there to make the venture permanent.
Plenty of others back his view that Birmingham is in the ascendant. The world's biggest architect, Gensler, chose to open its first UK office outside London there two years ago citing "the emergence of ambitious and creative clusters" and its strategic location.
The studio's design director Philip Twiss reports "huge growth" underpinned by HS2 and the work of the new West Midlands Combined Authority. He believes Birmingham's time has come "without doubt". "For a number of years the city has felt like it has been on the cusp of something great," he says. And now it's beginning to unfold. Work is on site at major schemes like Paradise and Arena Central. He predicts a 10- to 15-year development pipeline.
Housing – and student housing – will be a big part of this. There's something of a boom in the centre, with attention moving from saturated areas like the Jewellery Quarter to the Gun Quarter. The newly adopted Birmingham Development Plan 2031 identifies a need for 89,000 homes to accommodate an expected population growth of 150,000 in 15 years. Controversially, it says this will mean building more densely – and on neighbouring authorities' turf.
Thanks to the 2022 Commonwealth Games, thousands of homes could be delivered in the north of the city through the proposed athletes' village. And HS2's anticipated arrival at Curzon Street has provided fresh ammunition for people who have long been predicting the renaissance of Digbeth, a revival it's fair to say the former industrial district has been stubbornly resisting.
BDP, whose Birmingham office has grown from 15 people to 25 in four years, is holding a public debate next week on the city's housing dilemmas. One of the organisers, Simeon Shtebunaev, is also involved in the imminent relaunch of Birmingham Architectural Association as well as with the RIBA nationally. A Bulgarian who has chosen to settle in the city rather than London, he reports a real optimism: "It feels like there will be a renaissance of architecture in the Midlands."
The other reason people and practices are moving to Birmingham, of course, is that it's cheaper, yet 90 minutes from the capital.
All this should convince you to look afresh at Birmingham. It may yet have the last laugh.