Birmingham's HS2 stations are focus for biggest of 24 regeneration opportunities unveiled at Mipim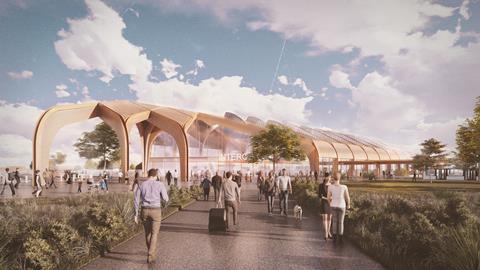 A £10bn development portfolio of opportunities in the West Midlands has been unveiled, with projects centred on the two HS2 stations planned for the region being the biggest value schemes in the pipeline.
The mayor of the West Midlands Andy Street revealed 24 development schemes in the region at Mipim, which is being held in Cannes this week.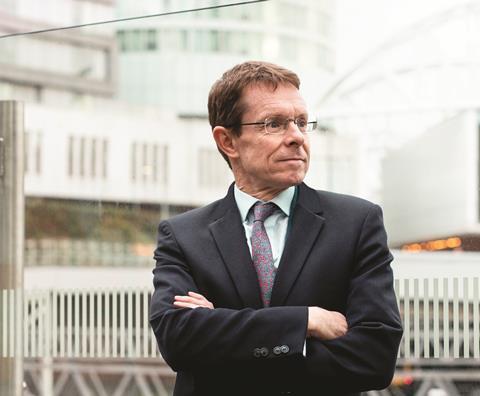 Street has revealed the West Midlands Combined Authority's (WMCA) list of schemes headlined by the £2bn, 140ha development in Solihull that centres around Arup's new HS2 Interchange station and includes residential, commercial and leisure facilities.
The next most valuable scheme on the list is the £1bn mixed-use development centred on Grimshaw and WSP's Curzon Street HS2 station in central Birmingham.
Another project on the list is the £700m Allies & Morrison-designed Friargate scheme in Coventry, which is set to include 300,000sq m of mixed-use space.
The WMCA is made up of 18 local authorities and four local enterprise partnerships.
West Midlands Investments Prospectus
Projects include:
£2bn+ UK Central Hub and HS2 Interchange – A 140ha development creating a sustainable urban quarter, including thousands of homes, commercial and leisure facilities and Interchange HS2 station
£1bn+ Birmingham Curzon – Mixed-use development centred on a new HS2 station in central Birmingham designed by Grimshaw and WSP
£850m Greater Icknield and Smethwick - A significant residential-led mixed-use development at the heart of the West Midlands region
£800m DY5 Dudley's Business and Innovation Enterprise Zone - New opportunities in mixed-use industrial, residential and office developments
£700m Friargate Coventry - Office-led mixed-use and multi-phase development in central Coventry including buildings by Allies & Morrison
£700m Paradise Birmingham - A mixed-use development that introduces new public realm to a historic city centre setting. Features buildings by Glenn Howells Architects and Eric Parry
£350m+ City Centre South Coventry - An urban mixed-use development with significant residential, retail and leisure components
£300m Walsall Town Centre - Town centre mixed-use development including new office, retail, leisure, residential and mixed-use town centre projects
£250m The Brewers Yard Wolverhampton - Key city centre mixed-use use regeneration site adjacent to Wolverhampton Railway Station and Wolverhampton University