Architects beat SOM in international retrofit contest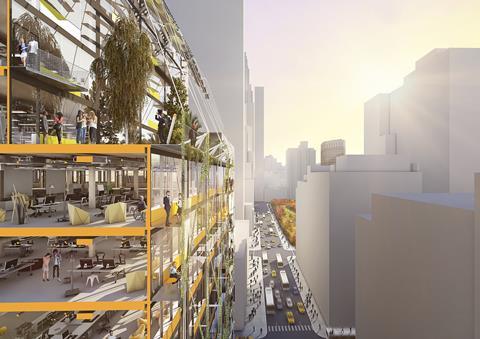 Wilkinson Eyre has won an ideas competition for the sustainable retrofit and upgrade of a 1960s office block in New York.
The practice, working with Eckersley O'Callaghan and German façade specialist Josef Gartner, beat teams including SOM to take the $15,000 prize.
The 2020 Design Challenge, run by a US magazine called Metals in Construction, was chosen to generate ideas to repurpose New York's ageing single-glazed high-rise office buildings so that the city can reach carbon neutrality. A "Mad Men-era" building on Madison Avenue was chosen for the competition.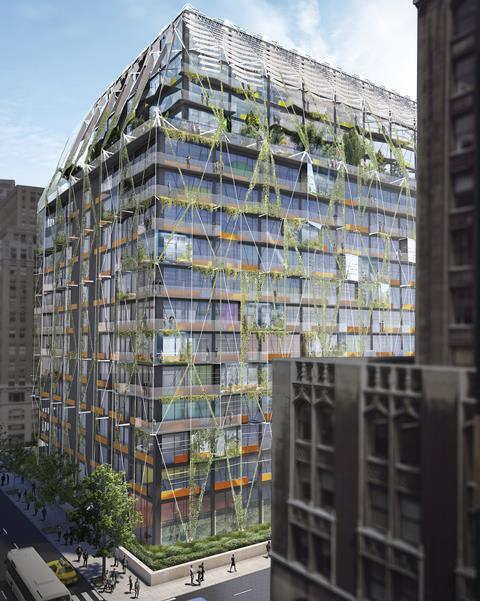 Wilkinson Eyre's proposal, Second Skin, was commended for its simplicity and adaptability for different environments and orientations.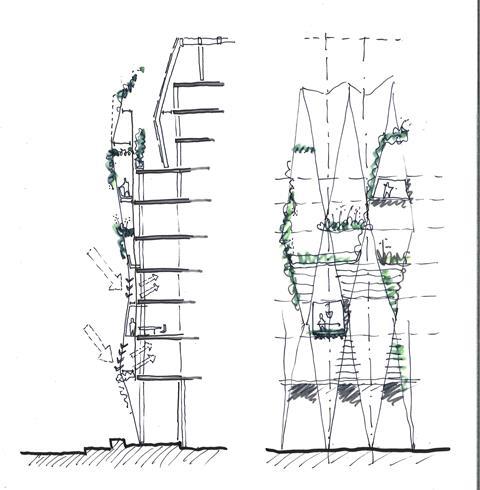 The finalists:
:: Second Skin by WilkinsonEyre; Eckersley O'Callaghan; Josef Gartner GmbH.
:: Active & Adaptive by Priedemann Façade.
:: Blurring Scales by Ayman Wagdy Mohamed Ibrahim lecturer and researcher at Queensland University of Technology; Haitham Salah Ali Mahmoud of YBA architects; architect Mostafa Aladdin; and Waleed Gamal Eldin Mohamad Lotfy, design director from Mimar, Egypt.
:: Transformed Simplicity by Schorn.
:: Atmospheric Veil by Read Architecture Design.
:: Hidden in Plain Sight by SOM, Atelier Ten and Werner Sobek.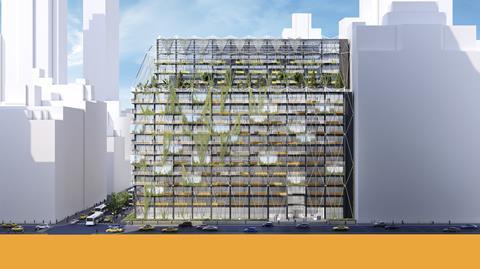 Wilkinson Eyre on Second Skin
Second Skin employed the concept of an "adaptive net" façade, creating a habitable area within a highly efficient, simple, regular cladding system. The adaptive net allowed us to: respond to the specifics of the building's locale; protect against seasonal environmental conditions; optimise views and introduce natural greening; all enhancing occupants' wellness. A system of external shading/reflector devices was developed to provide shade, reduce glare, increasing the quality of daylighting and improving the usable area by 20%, while preserving views out. The engineers demonstrated through thermal modelling that this concept (combined with an improvement in the efficiency of M&E equipment), would offer a 50% reduction in carbon emissions as well as offer an embodied carbon offset after only four years. The proposed planting and vegetation will respond to light, heat, humidity and seasonal variations, and the baseline palette will be chosen to increase biodiversity and ecological resilience.