Build-to-rent development would deliver 364 flats and ground-floor commercial space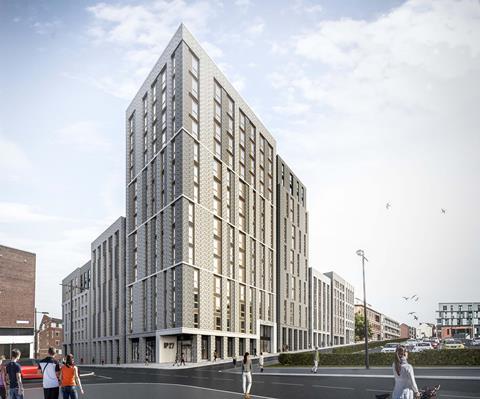 Whittam Cox Architects has lodged proposals for a £50m build-to-rent development in Sheffield city centre that would deliver 364 new homes and ground-floor commercial space.
Drawn up for a joint venture between US global investment adviser Angelo Gordon and the UK firm Ridgeback Group, the 15-storey scheme – named Kangaroo Works in honour of a former tool factory that once occupied the site – is part of Sheffield's Heart of the City II masterplan. The JV partners bought the site from Sheffield earlier this year.
Whittam Cox director Ian Lowson said the development – which will feature five ground-level commercial units that could be put to retail, restaurant or start-up use – would be an "important asset" for the ongoing regeneration of Sheffield city centre.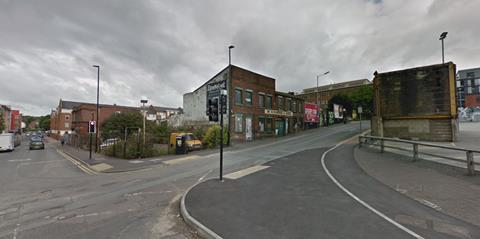 "Our design team comprises professionals who live and work in the Sheffield City Region, so have both a firm understanding of the urban context and a vested interest in delivering a scheme of exceptional quality," he said.
"It will enhance the character of the area and create a bespoke, transformational scheme for Sheffield."
Angelo Gordon and Ridgeback said the development's homes would be built by Henry Boot Construction and managed by city-based Brantingham Homes.
The developers said construction of the project could begin before the end of this year, subject to planning approval.