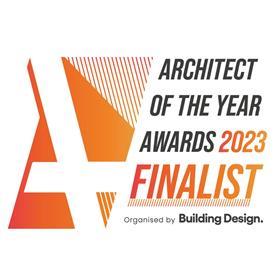 Finalist for the Office Architect of the Year Award 2023, Barr Gazetas guides us through the specification challenges present at Holbein Gardens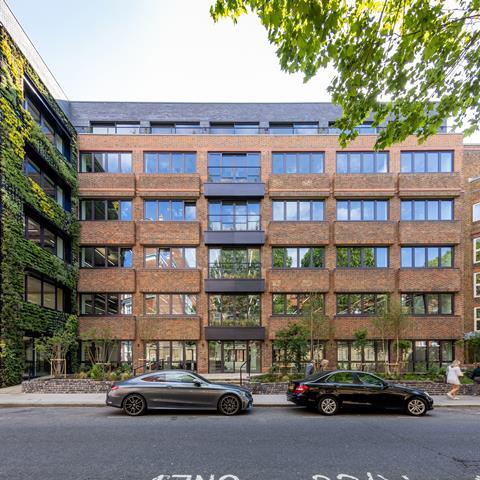 The judges for this year's AYAs were impressed by Barr Gazetas' body of work, as the practice has been shortlisted for Office Architect of the Year.
In this series, we take a look at one of the team's entry projects and ask the firm's senior architect, Pradumn Pamidighantam, to break down some of the biggest specification challenges that needed to be overcome.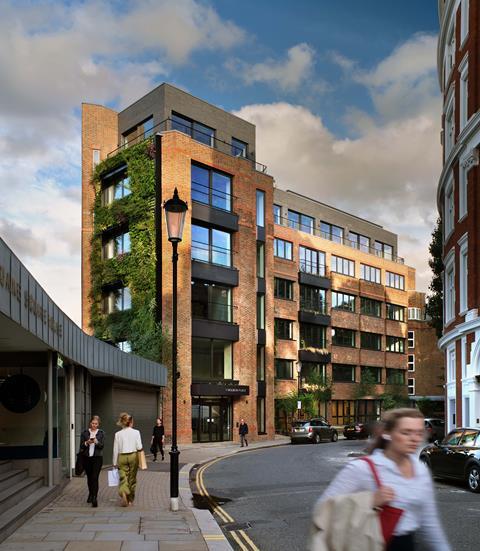 What are the three biggest specification considerations on this type of project? How did these apply to your project?
The main specifications were CLT, steel and facade upgrades.
The CLT was chosen specifically to reduce the embodied carbon and use of concrete and steel. By combining it with reused steel, we created a hybrid structure with a unique combination of materials.
In tandem, the facade upgrades were an integral part of the design consideration, where we picked high-quality windows from Schuco with cradle-to-cradle certification and used lime mortar with the new brickwork to enable disassembly if needed in the future.
What were the biggest specification challenges on the project?
One of the biggest challenges with using sustainable products is the lead time to acquire them. The use of reclaimed bricks took a long time to source along with the reuse of the steel, which took a lot of coordination and checks to see if it would work with our scheme.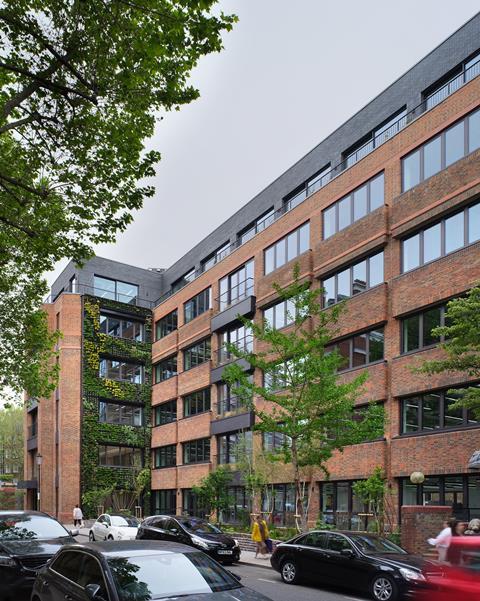 What were the key requirements of the client's brief? How did you meet these both through design and specification?
The key challenge and brief from Grosvenor was to create a flagship building that matched their ambitious sustainability targets for 2030. This meant that the design team took a very considered and thoughtful approach to each section of design work to ensure it was the best design option or the most sustainable product application.
The result is a 100% electric building with a clean energy supply, that alongside other interventions and initiatives, enables it to become net zero by 2030.
What did you think was the biggest success on the project?
The building is a big success in itself as it acts as a model for refurbishing dated buildings into the sustainable workplaces of the future. The careful consideration we gave to the reused elements, the retention of the facade and the reused bricks and pavers, shaped the design approach from the very beginning.
Project details
Architect Barr Gazetas
Lime mortar Lime Green
Timber frame Isover
Insulation Rockwool
Wallboard British Gypsum
Roof Bauder
Windows Schuco
Ironmongery Dline
Raised access floor RMF
Our "What made this project" series highlights the outstanding work of our Architect of the Year finalists. To keep up-to-date with all the latest from the Architect of the Year Awards visit here.