Panel hears tower refurb architect did not know how broken England's regulatory system was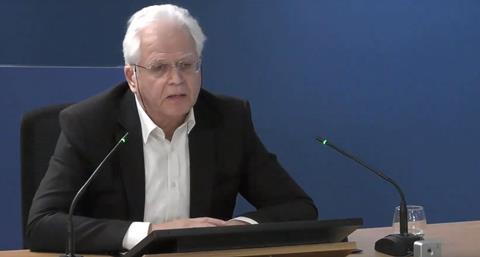 The founder of Studio E Architects has told the Grenfell Tower Inquiry that his practice had no idea the nation's regulatory system for buildings and building products was unfit for purpose when it was working on the tragic west London refurb project.
After giving evidence before Martin Moore-Bick's panel for more than three hours yesterday, Andrzej Kuszell was on the verge of tears when he told the hearing his practice had wanted nothing but the best for Grenfell Tower when it was appointed to refurbish the block.
Addressing the public gallery – which included representatives of the bereaved, survivors and residents from the 2017 tragedy – Kuszell said: "I'm really, really sorry for all of you."
He said that in the two-and-a-half years since fire engulfed the building, spread via its newly installed aluminium composite material cladding and claiming 72 lives, a great deal had been learnt about the system for ensuring building safety in England.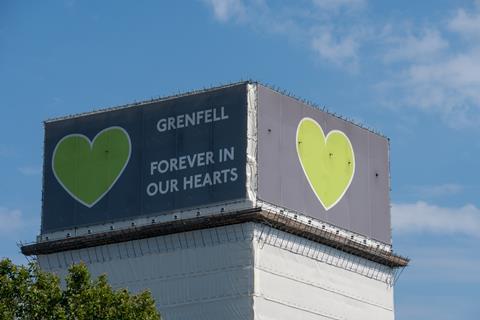 "If we had understood that building regulations were not robust; if we had understood that we can't trust certification; if we had understood that advice that was being given from parties who were either specialists or marketing products was that unreliable and misleading… this is so sad to say, but I don't think this tragedy would have happened," he said.
"And it really cracks me up, because it shouldn't have happened."
Earlier in the day inquiry counsel Richard Millett had questioned whether Studio E had viewed the Grenfell Tower refurbishment as an "add-on" to the neighbouring Kensington Academy and Leisure Centre project that the practice had been working on when it was appointed.
Kuszell had refuted the suggestion and also rejected the idea he had wanted Grenfell Tower to be given new cladding to lessen the 1970s tower's visual impact on the school and leisure centre.
"I can only say to you from my heart that we really wanted to do the best project that we could," he said of the refurb.
"That's why I didn't enjoy having the project described as an add-on because in our hearts it wasn't an add-on at all.
"It's horrendous, and the only thing that we can wish for now is that we contribute as best we can to finding a way forward that prevents this from ever happening again."
The hearing continues, with witnesses from Studio E scheduled for the rest of this week.