Studio E project lead was also not aware of spate of high-rise fires spread by cladding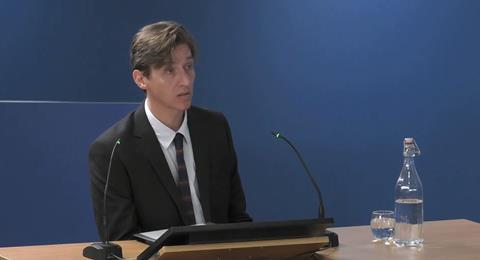 Studio E Architects' project lead for the Grenfell Tower refurbishment has admitted he was not familiar with a key section of fire-safety guidance for high-rise buildings at the design stage of the firm's work.
Bruce Sounes, an associate at the practice, told the Grenfell Tower Inquiry that he had not read Section B4 of Approved Document B during his time on the refurbishment project.
The section, which explicitly deals with the use of combustible materials on the external envelope of high-rise buildings, gives two routes to compliance with Building Regulations.
Sounes had told Tuesday's hearing that he had referred to Approved Document B "on occasion" at the time of the Grenfell project but "certainly didn't read it from start to finish".
Asked to explain his answer by inquiry counsel Kate Grange, Sounes said the guidance was "so wide-ranging, you find yourself – or an architect will find themselves – referring to specific sections to try and understand whether they are meeting their requirements".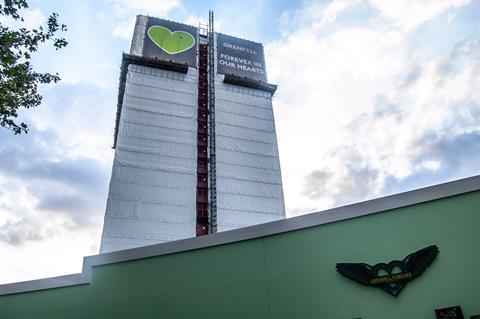 Grange subsequently asked Sounes whether he knew which compliance route had been used for part B4(1) of the Building Regulations in relation to Grenfell Tower's external envelope he replied "no".
The tower's cladding was not compliant with Building Regulations, even though it was signed off by Kensington and Chelsea council building control officers.
In earlier evidence, Sounes said the cladding on the 1970s block had not been seen as the most complex issue with the building's refurbishment. Phase one of the Grenfell Inquiry found the spread of the fire, which claimed 72 lives on June 14, 2017, was literally fuelled by the decision to fit combustible ACM cladding to the structure.
Sounes said Studio E had not expected to design the overcladding for the project in-house and thought it would be let to a specialist subcontractor.
Grange asked the architect about his knowledge of reported fire-safety issues related to cladding on high-rise buildings at the time of Studio E's work on the Grenfell project – which commenced in 2012.
"Were you aware that there had been previous fires involving external cladding façades on high-rise residential buildings?" she asked.
"I was not, no," Sounes replied.
He confirmed that he could not recollect anything that pre-dated Grenfell Tower. Asked about the Lakanal House fire in Southwark in 2009, Sounes said he had heard of the incident – in which six people died – but did not know that external cladding had played a role.
Souness said he had not been aware of a spate of fires in the United Arab Emirates in which cladding played a role.
The inquiry continues.