Temporary installation could pave way for permanent viaduct makeover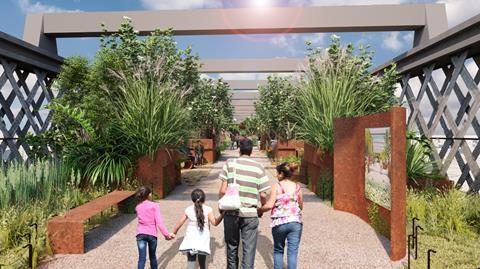 Twelve Architects has been appointed to transform a grade II-listed Victorian viaduct in Manchester into a public park, the National Trust has announced.
The London-based practice is hoping to reinvent the steel rail bridge in the south of the city centre as a temporary "green oasis" reminiscent of New York's High Line. Planning permission for the scheme is being sought this autumn.
It is the latest project seeking to replicate Diller Scofidio & Renfro's 2.3km long Manhattan park, which is built on a former stretch of the New York Central Railroad. Last year saw the launch of a scheme to give a disused viaduct in Camden a similar makeover.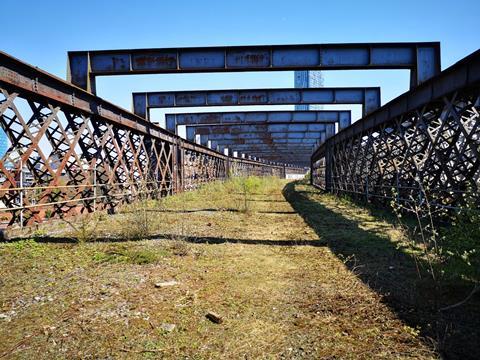 The controversial Bishopsgate Goodsyard scheme in Shoreditch is also expected to include a shorter High Line-style park built on top of restored railway arches.
Manchester's park will take visitors on guided tours through a series of zones exploring the transformation of the structure.
The first zone will be a welcome area containing a kiosk, food truck, toilets and cafe seating set behind a green wall which will open to allow in 20 visitors at a time.
The next zone will feature minimal changes to the existing viaduct to "invite visitors to imagine potential future interventions".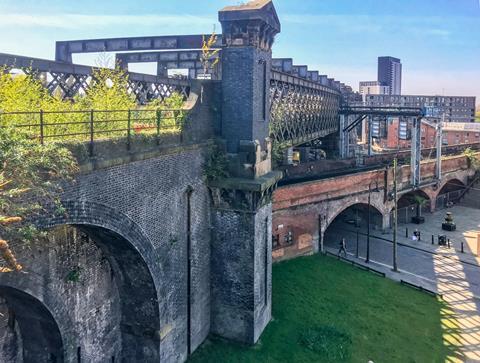 The third zone, which the National Trust said will show visitors what the viaduct "could be", will be filled with plants and shrubs, a temporary event space with greenery and plots for partners to exhibit their own contributions, from art installations to community showcases.
Set to open by summer 2022 if approved, the experience would be the first phase of the project and will invite feedback from members of the public to help shape the permanent second phase.
The viaduct was built in 1892 by Heenan and Froude, the engineers behind the Blackpool Tower, to transport coal to and from the large goods warehouse of the Great Northern Railway.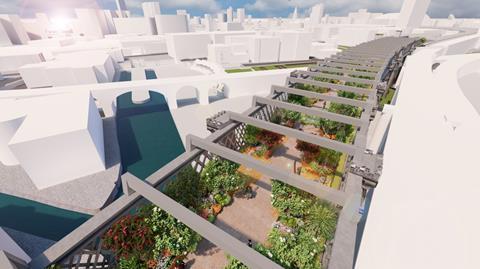 It has been unused since 1969 when Manchester Central station was closed and is currently covered in weeds and shrubs.
Twelve Architects founding director Matt Cartwright said the project brief asked the practice to create "moments of joy".
He said: "We want to encourage visitors to discover and enjoy what will be a distinctive green space. It should pay homage to the classic industrial structure which has shaped this area's history while enhancing Manchester's current and future vibrancy."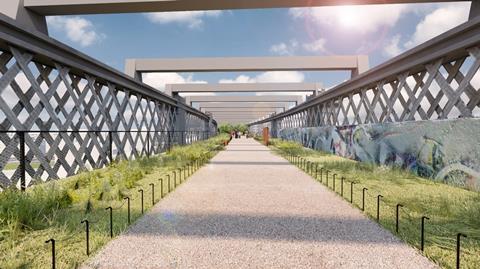 National Trust head of urban places Duncan Laird said the pandemic had highlighted the need to provide more green spaces in urban centres to combat inner city "grey deserts".
"Our ambition is to give more people the opportunity to enjoy the health and wellbeing benefits of green, nature-rich havens on this remarkable heritage structure in the city.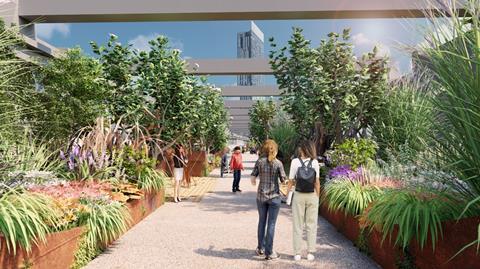 "This feels especially important in urban areas like Manchester where there is need for more high-quality green spaces."
The project has been backed by Manchester council, Greater Manchester Combined Authority and members of the local community
It follows a National Trust report which found that in areas where more than 40% of residents are from ethnic minorities, there is 11 times less public green space than in predominantly white areas, with the space also likely to be of poorer quality.