Conservative backbench amendment aims to make sure leaseholders do not pay cladding repair costs
The government is facing calls to amend legislation designed to improve fire safety in high-rise blocks in order to protect leaseholders from having to pay huge costs for repairs.
Conservative backbenchers Stephen McPartland and Royston Smith have tabled amendments to the Fire Safety Bill, due to be debated in the Commons this afternoon, which are intended to ensure that leaseholders are exempt from the costs of repairing dangerous cladding.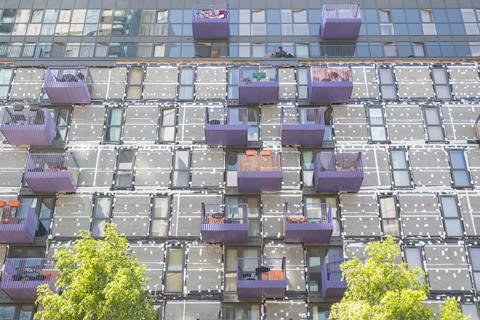 Reports suggest more than 30 Conservative MPs have pledged to support the amendment, which is opposed by the government.
The Fire Safety Bill has been drawn up to ensure that current provisions for the safe management of high-rise blocks, under which the fire service can demand improvement works at short notice, are extended to include cladding and other external works. It is designed to amend the 2005 Fire Safety Order, which currently enables this process, but cannot be used in relation to risk identified on the outside of buildings.
The rebel MPs fear that this extension – which they welcome in principle – will in practice end up seeing the costs of any works undertaken in response to orders by the fire service falling on leaseholders. They aim to establish specific protections to ensure that this does not happen.
The rebels are continuing to insist on the change to the proposed law, despite housing secretary Robert Jenrick's announcement this month of a £5bn fund to repair high rises with defective cladding.
They are concerned that the fund will not cover much of the cost of works, with buildings under 18m excluded, and any other fire safety issues not related to cladding.
In a blog on his website posted yesterday, Stephen McPartland said he was not asking for the government to pay for the full costs of remediation, but simply to provide a "safety net" for leaseholders to make sure that the fire safety works are undertaken. He called for the government to either accept his amendment or table its own to likewise protect leaseholders, which he would support.
He said: "We cannot abandon leaseholders to the crippling costs of massive insurance premiums, waking watch and remediation of defects which were not deemed unsafe when they bought their property.
"Only the government can afford to provide the cashflow to pay for these works up front and only the government can then introduce the levies on those responsible to claw that money back over the next ten years."