Work starts to redevelop historic yard and industrial buildings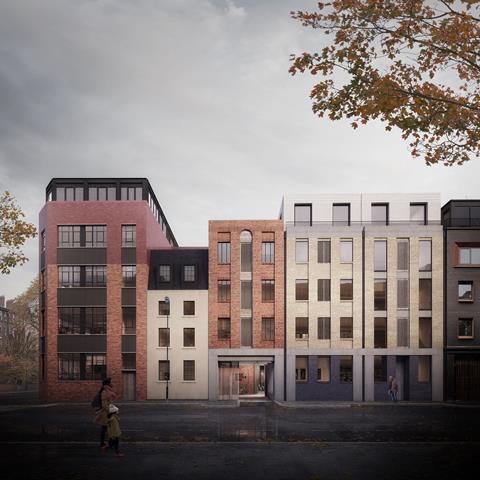 TDO has won planning for the £18.5m redevelopment of an inner city block in a historic part of Southwark, south London.
Great Suffolk Yards is a commercial project that will refurbish and extend three historic industrial buildings while replacing four lower-quality structures.
The buildings, which are arranged around a central yard, date from different periods – the oldest from 1850 – and have been altered over the years. They include a former fish merchant, the last surviving house in a 19th-century terrace that once occupied the site and a number of warehouses.
Ranging between two and three storeys they reflect the industrial history of the wider area: tall warehouses assembled closely around a canyon-like shared yard.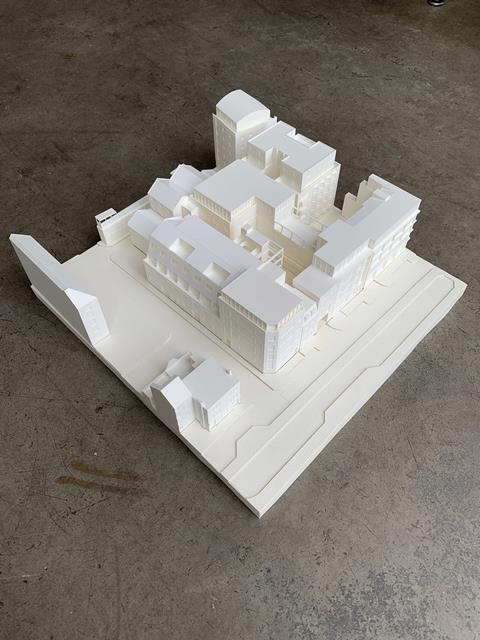 The new buildings will be three to six storeys tall and include terraces.
The site is characterised by a mixture of brick types and tones, stone details, concrete banding, framing and lintels, timber doors, metal windows, corrugated metal roofing and tiled roofs.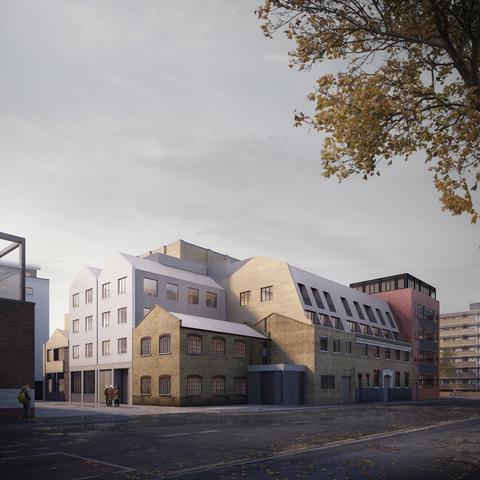 Tom Lewith and Doug Hodgson, the founders of locally based TDO, said: "The scheme aims to repurpose the block as a family of buildings to preserve its eclectic character and historic patina."
The client, developer Tailored Living Solutions, wanted a commercial development with the flexibility to be let either as a single building or to multiple tenants.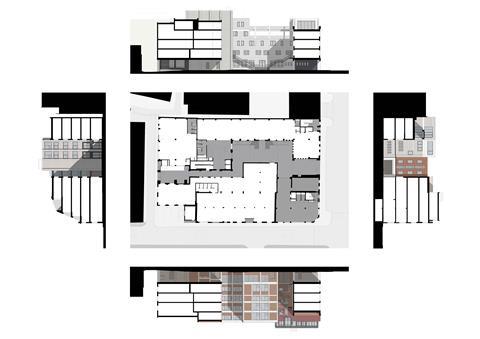 "This presented a tension between the requirement of the plan – to provide connected open-plan floor space – and the elevations and character of the site, which called for conserving a family of distinct buildings," said Lewith and Hodgson.
Their strategy was to divide the plot into key massing elements, rebuilding it through a series of new buildings, rooftop extensions and roof terraces.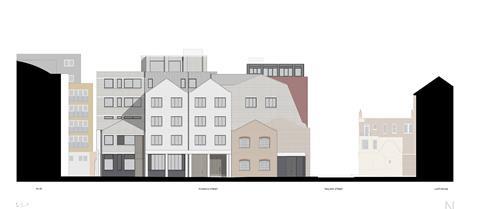 Internally, the original buildings will be stripped back to their core, exposing the brick walls and increasing daylight levels, they said. Emulating a raw, industrial aesthetic, services will be exposed throughout.
The new-build elements will be characterised by fair-faced blockwork and self-finished materials, drawing a clear distinction between new and old. Floorplates have been designed to create a clear sequence of spaces across the site, so that the buildings can be occupied by a single tenant or multiple tenants.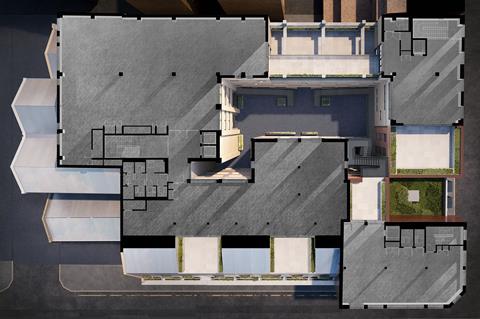 The site has three street frontages – Great Suffolk Street, Toulmin Street and Pickwick Street – with the central yard accessible from two ends.
Currently used for parking, the yard was identified as a valuable amenity bringing in daylight and natural ventilation to the workspaces. It will be served by a café an A network of exterior metal walkways – inspired by Shad Thames' – will be introduced, opening up routes into the yard from all levels of the buildings.