'We'll be working with a very famous friend,' says co-founder Tszwai So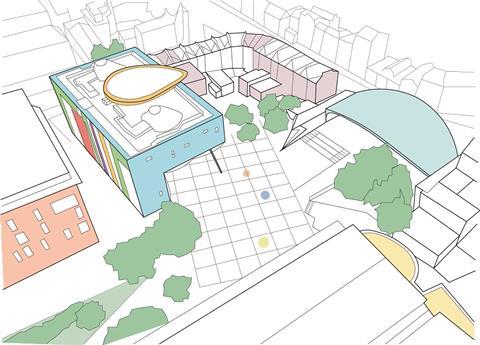 Spheron Architects has won a competition to remodel the square outside Will Alsop's Stirling Prize-winning Peckham Library.
The architect, which has offices in Clapham and Accra, Ghana, beat a shortlist of three emerging practices to land the £6m Peckham Square project.
Southwark council was heavily criticised last year for putting together a 110-strong architecture framework worth £500m with almost no BAME-led practices, despite a quarter of the borough's residents identifying as black. A revised framework is due out this spring.
The Peckham Square scheme was not procured through the framework but is the first to be run under the Southwark Stands Together banner, an anti-racist project that the council launched last year in response to the Black Lives Matter movement.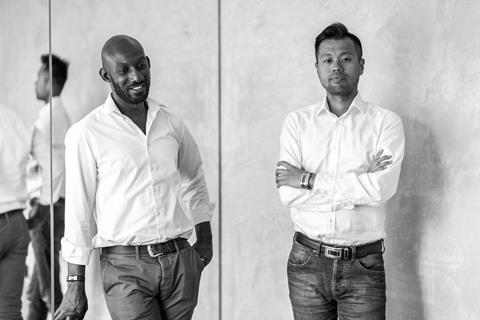 The contest involved interviews held in front of a panel of residents and young people and then a vote which Spheron won unanimously.
Southwark said residents would also be included at each stage of the design process, something it promised would set a "new standard for representing the borough's rich diversity for all future public realm and infrastructure projects".
Peckham Square, which stands between Peckham High Street and Peckham Library, with Turner Works' Mountview Academy beyond, has never been fully successful as a civic square.
Southwark councillor Johnson Situ said the architects would be "instrumental in increasing the presence and visibility of our diverse communities in fresh designs for Peckham's iconic square".
Tszwai So, co-founder and creative director of Spheron Architects, said they hoped to help the community "recreate a much-loved square acting as a civic heart for Peckham".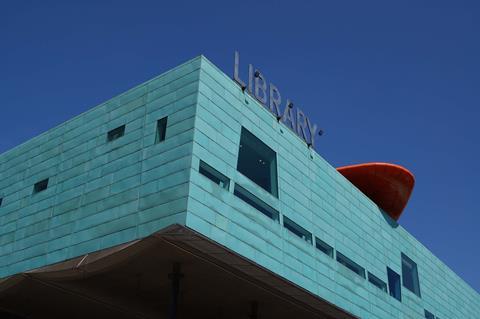 He said the responsibility of working with Alsop's library was "quite scary". "It's a wonderful building and a strong presence that's much loved locally. We'll be working with a very famous friend.
"It's a very prestigious commission and we are just very grateful. We are coming on board not as the genius architect, but as the humble listener reaching out to the community."
He added: "It was really refreshing because we submitted an expression of interest and the council gave us a very clear picture that they didn't want expensive CGIs and pre-conceived designs – which is what we believe in anyway. We want to engage with users before we start designing."
Spheron, which So co-founded with Samuel Bentil-Mensah in 2011, is also working on a high-profile civic commission in Brussels, judged by Norman Foster, for a memorial to victims of totalitarianism in Europe. That project has been temporarily paused by the pandemic.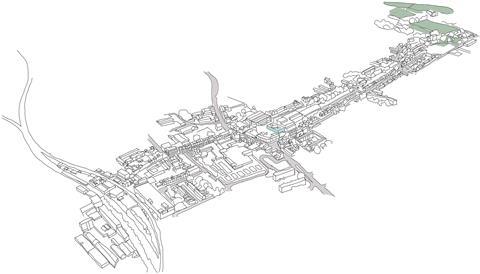 Sydney Simms, a Southwark Young Advisor and member of the Peckham Square selection panel, said she felt Spheron understood the value of the square and genuinely wanted to engage with users. "I look forward to being a part of the design process and encourage other young people to get involved too," she said.
Public consultation on the new square will begin this month with a view to submitting it for planning by the end of the year.