Amin Taha is only UK architect with two projects on longlist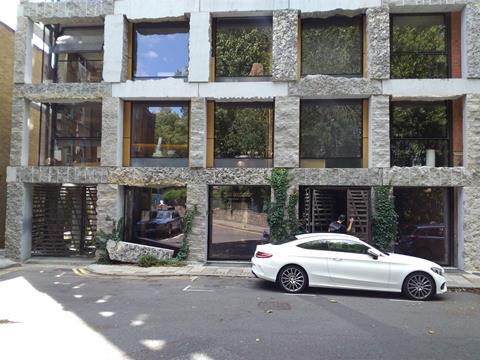 Two of Amin Taha's buildings have been longlisted for the EU Mies van der Rohe Award, including one which is threatened with demolition.
He is the only UK architect to have two projects in contention for the European Union Prize for Contemporary Architecture.
The under-threat 15 Clerkenwell Close and another London project, 168 Upper Street, are both in the running for the honour.
Nineteen British projects have made it on to the longlist, including David Chipperfield's Royal Academy project and all but one of this year's Stirling Prize finalists. Jamie Fobert's Tate St Ives extension is not on the list.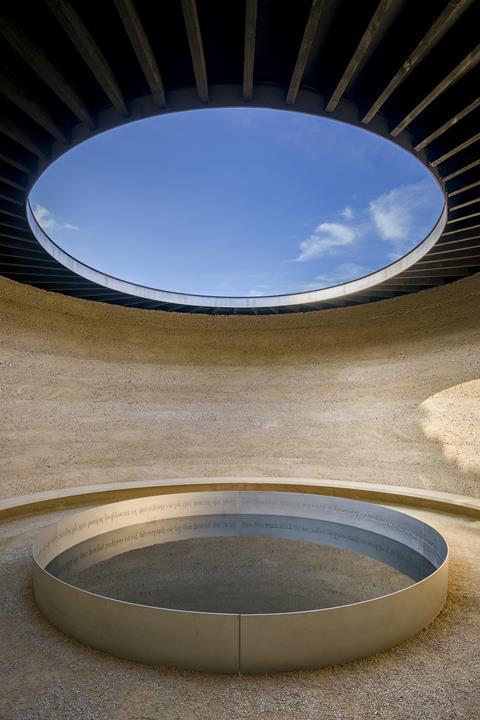 Other British architects in contention are Rogers Stirk Harbour for the Cheesegrater and Studio Octopi for its Writ in Water collaboration at Runnymede with artist Mark Wallinger.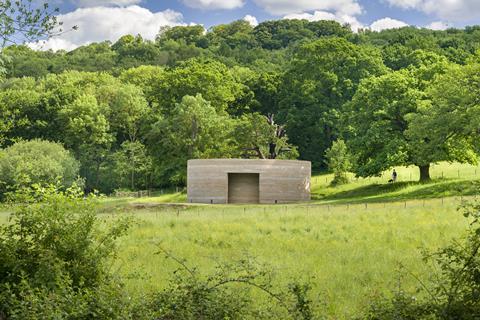 Reiach & Hall's Doolan Prize-winning Nuclear Decommissioning Authority and Caithness Archive in Scotland is also on the list.
There are 383 projects from 238 cities in 38 countries. The UK and France are neck and neck in terms of numbers of projects, behind only Spain with 27 and Belgium with 21. In all, 38 countries have projects on the list, though most have fewer than 10 apiece.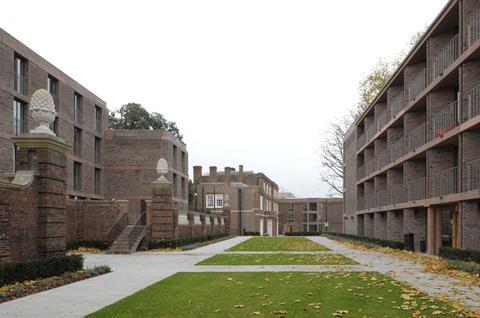 The complete list of UK hopefuls is:
:: 31/44 Architects for Red House, London
:: Assemble for Goldsmiths Centre for Contemporary Art, London
:: David Chipperfield Architects for Royal Academy of Arts masterplan, London
:: Feilden Fowles for Charlie Bigham's Food Production Campus, Somerset
:: Foster & Partners for Bloomberg, London
:: Groupwork and Amin Taha for 15 Clerkenwell Close, London
:: Groupwork and Amin Taha for 168 Upper Street, London
:: Henley Halebrown for Chadwick Hall, London
:: Ian Ritchie for the Royal Academy of Music Susie Sainsbury Theatre and Angela Burgess Recital Hall, London
:: McGarry-Moon Architects for Fallahogey Studio, Kilrea
:: MUMA for Storey's Field Centre and Eddington Nursery, Cambridge
:: Niall McLaughlin Architects for the Sultan Nazrin Shah Centre, Oxford
:: OMMX for Stele House, London
:: Reiach & Hall for Nucleus, the Nuclear Decommissioning Authority and Caithness Archive, Wick
:: Rogers Stirk Harbour & Partners for the Leadenhall Building, London
:: Spheron Architects for Belarusian Memorial Chapel, London
:: Studio Octopi and Mark Wallinger for Writ in Water, Runnymede
:: Waugh Thistleton for Bushey Cemetery, Herts
:: Wilkinson Eyre for Gasholders, London
There are also British architects with projects in other countries, including Caruso St John for Bremer Landesbank in Germany, Sauerbruch Hutton for Immanuel Church in Cologne and FaulknerBrowns for Sportcampus Zuiderpark in the Netherlands.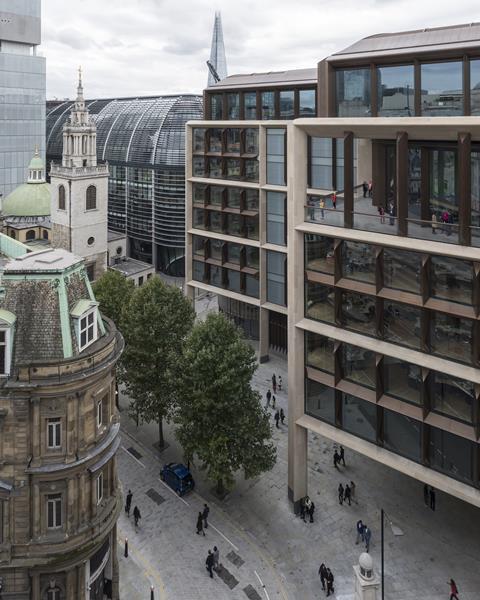 The organisers said buildings related to culture formed the biggest category of works on the longlist, with 15% of the total (4% less than in 2017), followed by mixed-use buildings with 14% (2.5% more than in 2017). Collective and single housing and education facilities are the next most-represented categories, with 10% each. Collective housing has increased 2%, which the organisers described as a substantial increase.
The jury – Dorte Mandrup, George Arbid, Angelika Fitz, Ștefan Ghenciulescu, Kamiel Klaasse, María Langarita and Frank McDonald – will shortlist 40 projects on January 16 and select the five finalist projects on February 13. The winners will be announced in mid-April and receive their awards at a ceremony on May 7 at the Mies van der Rohe Pavilion in Barcelona.

Postscript
For the full list of 383 projects see here.