Holborn office building to be wrapped in period-shaped brown mesh facade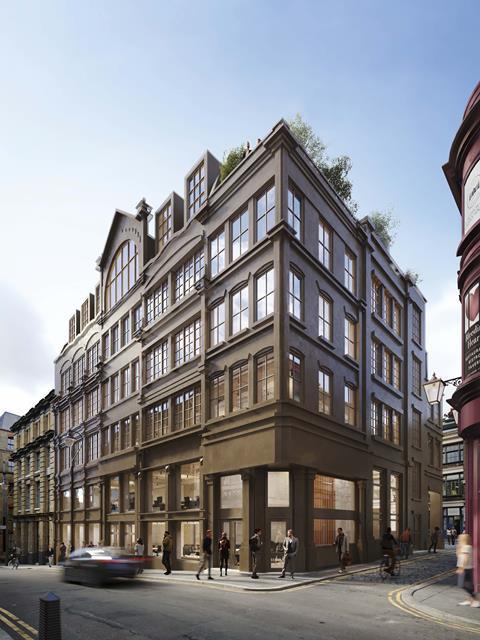 Amin Taha and his practice Groupwork have revealed bold plans to reinvent a 1970s office building in central London as a mock-Edwardian warehouse using a mesh wrap.
The existing six-storey block in Holbon's Bleeding Heart Yard, a small square close to Hatton Garden, will be overhauled with a neo-Edwardian facade and period windows, all created using brown mesh.
The scheme also features a new mansard roof extension providing two extra storeys.
A full-height extension with a street-level covered walkway will also be built facing the square at the rear of the building, adding a further 1,037sq m of office space to the building's 2,340sq m of existing floorspace.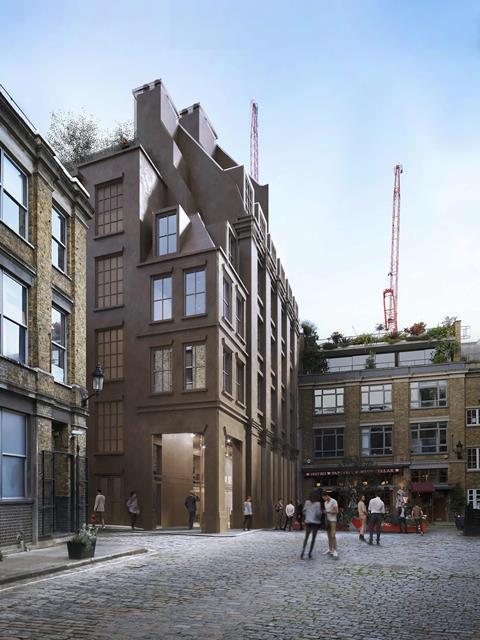 The project will bring the 1970s building into sympathy with the yard's existing period buildings, said developer Seaforth Land..
Appraisal and management strategy officers for the Hatton Garden Conservation Area deemed the unlisted building to be making a negative contribution to the neighbourhood, which includes a large number of early 20th-century commercial buildings.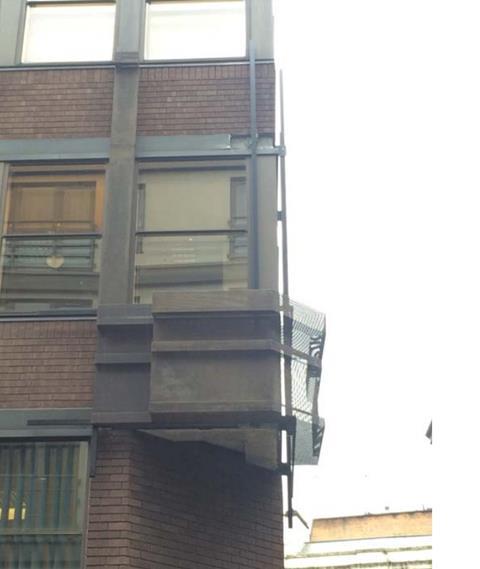 Seaforth Land chief development officer Marcus Hale said the refurb would "greatly enhance" the view up Greville Street, which the building faces on to, from nearby Farringdon Crossrail station when it opens in 2022.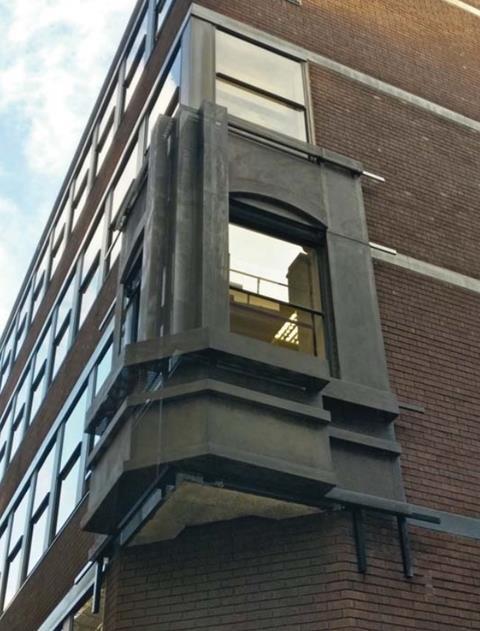 Contractor Red Construction, which was appointed to the scheme in June, will apply the building's new look in the form of brown mesh which will cover the entire structure, with the first sections already in the process of being installed. Work is expected to complete in summer 2021.
Taha and his practice Groupwork have earnt a reputation as one of London's most playful architects. The practice's RIBA award-winning 15 Clerkenwell Close faced being pulled down by Islington council when planning officers protested that they had not authorised the building's craggy limestone facade, which is embedded with 150m-year-old fossils. The building was saved when the council admitted that the practice had in fact submitted plans for the facade.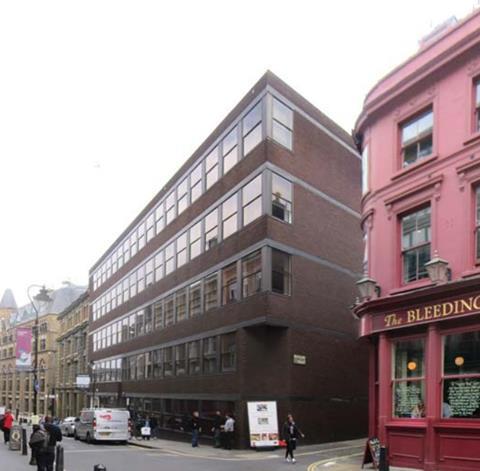 Taha was shortlisted for last year's EU Mies Award for for Contemporary Architecture for both Clerkenwell Close and 168 Upper Street, a terracotta-coloured misremembered "copy" of a destroyed four-storey building on an Islington corner.