Gallery will be built in grounds of Grimsthorpe Castle
MUMA has beaten Caruso St John and Niall McLaughlin to land the job of designing a new art gallery in the grounds of Vanbrugh's Grimsthorpe Castle.
The invited competition also featured Adam Richards, Hugh Broughton and Stephen Marshall Architects on the shortlist.
The project involves masterplanning visitor facilities at the Lincolnshire landmark as well as designing a gallery for displaying modern art. It is due to open complete in 2022.
MUMA won with a design created with a team that also includes landscape designer Todd Longstaffe-Gowan, Arup and Eckersley O'Callaghan.
No images of the design have been released yet.
The practice has been shortlisted for the Stirling Prize twice - last year for Storey's Field Community Centre and Nursery in North West Cambridge and in 2015 for the Whitworth Art Gallery in Manchester, both pictured.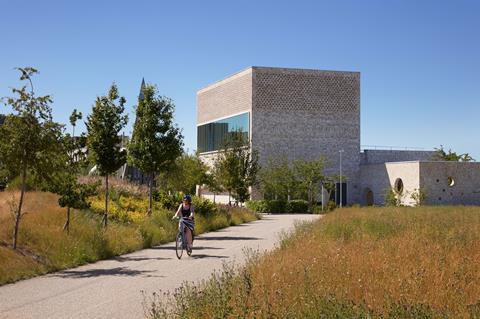 Sebastian Miller, managing trustee of the castle, said: "We were excited by MUMA's approach which brings a new clarity to the existing public spaces within our estate and at the same time integrates the new gallery within the historic Grimsthorpe landscape.
"In particular the jury panel were impressed by the way the design proposals worked together with nature to create a wonderful setting for the visitor's appreciation of the art."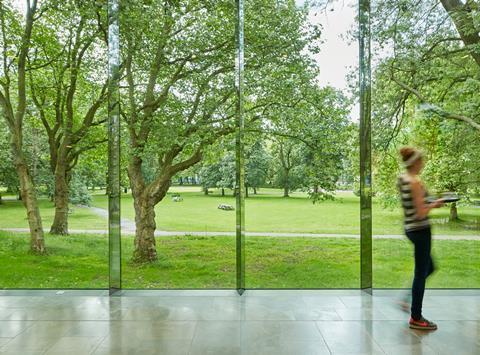 Grimsthorpe Castle, which rises above sweeping parkland, is built from locally quarried limestone, is described as an unexpected marriage of architectural styles. The quirkiness of the Tudor south façade is contrasted by the baroque splendour of the principal north front, the final masterpiece of John Vanbrugh.
Grimsthorpe and its lands were presented by Henry VIII as a wedding gift to William, 11th Lord Willoughby de Eresby and his Spanish bride, Maria de Salinas, lady-in-waiting to Katherine of Aragon, in 1516. It has remained in the hands of the same family for 500 years.