Practice set to lead redevelopment of Abbot Hall Art Gallery with Julian Harrap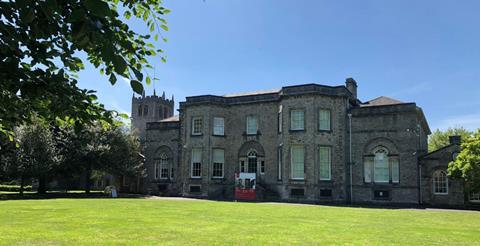 McInnes Usher McKnight Architects has been appointed to lead a £7.1m project to update the Lake District's foremost art gallery, adding new facilites and exhibition space.
The practice will work with Julian Harrap Conservation Architects and landscape architect Sarah Price on Abbot Hall Art Gallery and Museum, in Kendal, after venue operator Lakeland Arts selected it following an April call for expressions of interest.
Abbot Hall is a grade I-listed 18th-century mansion and houses 6,500 works by JMW Turner, John Ruskin, Lucian Freud, Barbara Hepworth, Henry Moore, Ben Nicholson and Kurt Schwitters. The site also incorporates the Museum of Lakeland Life & Industry in a grade II-listed coach house and stables.
Lakeland Arts said the project would "rejuvenate this landmark site" and render it "more resilient and sustainable" for future generations, with the addition of new visitor experiences, enhanced accessibility, and a new double-height "project space" for new exhibitions.
It is also looking to create dedicated learning space, a collections store that will reduce the impact of flooding, and a new café, shop and visitor centre.
Lakeland Arts chief executive Gordon Watson said the scheme – which is targeting more than £5m in Arts Council England funding – would be the first major redevelopment Abbot Hall had undergone since it became a gallery in 1962.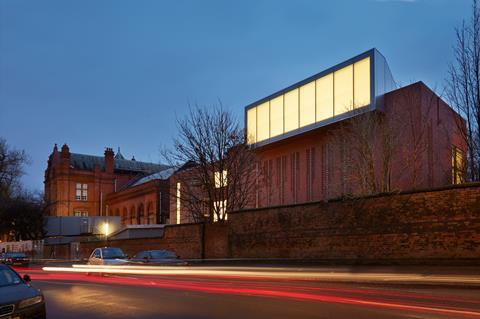 MUMA recently redeveloped the Queen's Jubilee Galleries at Westminster Abbey. In 2015 it renovated Manchester's Whitworth Art Gallery in a £15m scheme that transformed the 126-year-old venue into a 21s-century gallery.
MUMA partner Stuart McKnight, said the practice was delighted to have been appointed to a "fascinating" commission.
"The wonderful collection, the historic buildings and the special site together offer great potential for a transformative project," he said.
Lakeland Arts said it aimed to launch the redeveloped Abbot Hall in 2022, to mark the 60th anniversary of its use as a gallery.