Job losses blamed on covid-19 and fears of a no-deal Brexit
Rogers Stirk Harbour & Partners is making up to 30 redundancies, it has announced.
The roles will go at the end of next month.
The practice blamed the pandemic, the possibility of a no-deal Brexit and a general lack of confidence in the market.
The combination of factors had resulted in uncertainty hitting several of the firm's projects, it said in a statement, without specifying which. Despite some prospects outside the UK, it needed to cut staff to match its diminished workloads, it added.
In its last published accounts, for the year ending June 30, 2018, the firm said it had 181 employees. If that were still the case, today's announcement would mean around 17% of staff were affected.
Last month Building Design revealed that the practice's founder, Richard Rogers, had retired aged 87. The move will lead to his name being removed from the practice within two years, as part of a succession plan agreed in 2007.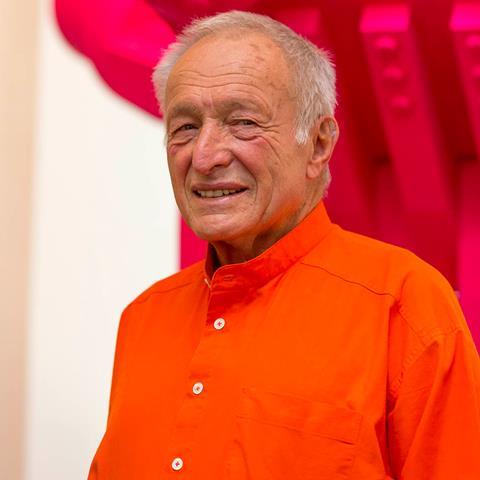 In a statement issued today, simply signed "the partners", the Stirling Prize-winning architect said: "RSHP have experienced an increased level of uncertainty on numerous projects due to the combination of the global pandemic, the possibility of a no-deal Brexit and a general lack of confidence in the market.
"In spite of new and potential work being generated outside the UK, we must reduce our resourcing levels to match our forecast project requirements.
"We have therefore sadly concluded that we must now make 25-30 roles redundant from our business from the end of November."
It added: "We will be doing everything we can to manage this process as compassionately as possible to help the staff affected and the entire studio through this difficult period."
Two years ago the practice made 15 staff – around 10% of its then workforce – redundant because economic uncertainty which it blamed on Brexit had delayed "numerous" UK projects. In an exclusve interview with Building Design, Richard Rogers spoke of his sadness and said it was only the second time the firm had laid off employees in such numbers.
Two years before that, in 2016, it got rid of nine senior staff, sparking a furious spat with Richard Rogers' former partner Marco Goldschmied.
He accused the practice of abandoning its founding principles as a "socially aware, humane and collaborative group" in favour of a new corporate culture as it left its birthplace in Hammersmith and moved to its self-designed Leadenhall Building in the City of London.
The directors refuted Goldschmied's allegation, insisting proper consultation had taken place and that it was "part of a considered strategy to secure the practice's future growth through the promotion of new talent".