Exclusive: Architect announces his retirement after more than six decades
Richard Rogers has retired as a director of the practice he founded more than 40 years ago.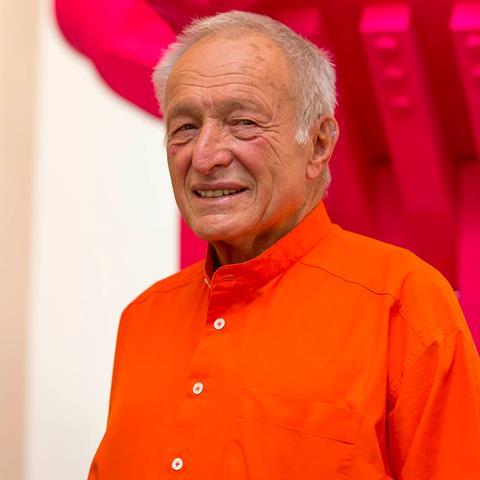 The decision, revealed in termination documents lodged at Companies House on Friday, means his name will be dropped from his practice, Rogers Stirk Harbour & Partners, by July 2022 at the latest.
No reason for his departure now was given, although he was 87 in July. But in a statement issued to Building Design the practice said his retirement from the board had been "planned since 2007, as part of the comprehensive succession planning strategy established when the Richard Rogers Partnership became Rogers Stirk Harbour & Partners".
Ivan Harbour said in the statement: "Richard has been a huge inspiration to us all at RSHP and to the architectural profession globally. His humanity, integrity and generosity are reflected in the practice he founded, and which continues to be guided by his principles."
As they take the lead, Harbour and Graham Stirk – who are quite different characters from Rogers and from each other – have the support of nine other partners, they said. But all eyes will be on the practice to see whether its egalitarian spirit survives the loss of its inspirational figurehead. Although its work has become more commercial in recent years, RSHP famously gives 20% of its profits to charity and pegs the highest salary to the lowest.
The statement insisted the partners would "together… maintain the continuity and consistency of the philosophy and ethos which RSHP applies to all its work. They will continue to recognise and encourage new talent within the practice."
Five long-standing staffers were promoted to partner in 2015: Stephen Barrett, Stephen Light, John McElgunn, Tracy Meller and Andrew Tyley. And in 2007 Stirk and Harbour's names were added to the practice which Rogers and his first wife Su Rogers formed in 1977. This sharing of the glory contrasts with other practices founded by household name architects, such as Foster & Partners, Grimshaw and Zaha Hadid Architects.
The news triggers a stipulation written into the founding constitution of RSHP that Rogers' name must be dropped from the practice within two years of his retirement.
In an interview with Building Design three years ago Harbour said the practice could simply become Stirk Harbour & Partners, or could add other partners to the nameplate.
"We have to remove Richard's name two years after he ceases to practice," he said at the time. "It's part of the constitution. We may do it earlier. And that's right."
He also ruled out picking a totally new name, saying: "It's about personalities. The people are really important and in a way all the names should be on the door – all 200, though it might be a bit of a mouthful."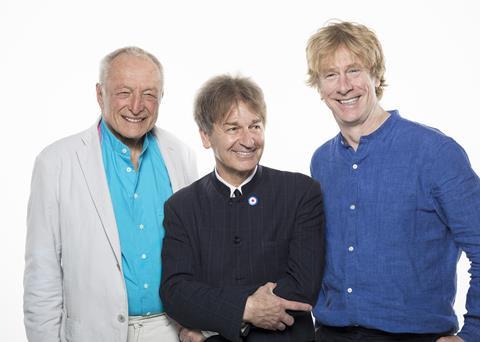 He also rejected the suggestion that he and Stirk had such divergent interests that the practice would split after Rogers' departure. "That's not in anyone's interest," he said at the time. "We are determining the future of our practice together. We're too experienced to set up on our own. I have probably built 50 buildings for this practice. I am not a youngster out to make a name for myself."
Baron Rogers of Riverside, as the Labour peer is properly titled, has won some of the biggest prizes in architecture, including the Pritzker and Praemium Imperiale as well as Gold Medals on both sides of the Atlantic. He has won the Stirling Prize twice, for Barajas Airport in Madrid and the west London Maggie's Centre, though his best-known buildings remain the Pompidou Centre, Lloyds of London, the Millennium Dome and Heathrow Terminal 5.
He has also played a significant role in civic life, chairing the influential Urban Task Force under Tony Blair and advising Ken Livingstone and Boris Johnson during their time as mayor of London. He has also sat on the boards of Tate and Moma as well as being an active member of the House of Lords.
In an interview with Building Design to mark his 80th birthday, he urged younger architects to get involved in politics and blamed "the age of greed" for their reluctance.