'Long way to go to reverse damage of a decade of cuts'
RIBA chief executive Alan Vallance has poured cold water on the government's spending review promises.
On a day overshadowed by other political events, chancellor Sajid Javid pledged an "infrastructure revolution".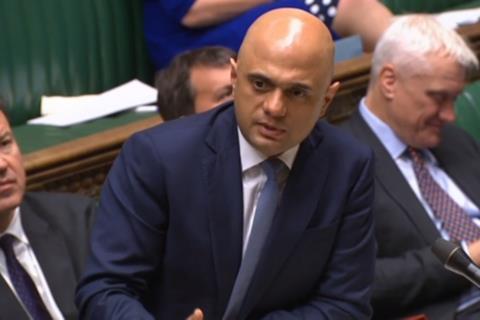 In what was widely taken as pre-electioneering, he said Boris Johnson's administration would "build and invest in every region and nation of this United Kingdom".
He said: "The first priority of our new economic plan will be to rebuild our national infrastructure.
"High-quality and reliable infrastructure is essential for how we live, work and travel but the truth is across many decades governments of all colours have under-invested in infrastructure."
But Vallance said: "While an increase in spending is welcome, there's a long way to go to reverse the damage a decade of cuts has had on the built environment."
He said the RIBA had consistently raised concerns about the loss of skills in local government, as well as the continued exclusion of SMEs from public-sector work.
"Under-resourced local authority planning departments have slowed the development of new housing and prompted a crisis in building quality," he said.
Vallance also called for swift agreement on the way forward as Brexit uncertainty continues to cloud the economy. The most recent Future Trends survey shows pessimism in the profession deepened in July, with the number of practices expecting to hire tumbling.
In yesterday's statement to the Commons, Javid said the government would formally announce its new National Infrastructure Strategy, which is a response to work carried out by the National Infrastructure Commission (NIC), in the autumn.
He also reaffirmed a commitment to the NIC – whose commissioners include dRMM founder Sadie Morgan – saying the government will "continue to rely on its expert advice".
Javid said the government would "do more to give private investors the confidence to back these projects".
While reiterating the government's commitment to funding the Leeds-to-Manchester section of Northern Powerhouse Rail, Javid provided no guarantees about the future of HS2.
He said: "We'll set a high bar for funding projects, and they'll have to show real value for money, with credible delivery plans and budgets starting with the government's rapid review of HS2."
NIC chair John Armitt responded by saying the government needed to be careful not to get carried away with "revolutionary plans".
"The chancellor is right to recognise the UK must up its game on infrastructure, but any revolutionary plans for digital connectivity, improvements to failing urban transport networks and expanding clean energy must be translated into effective actions," he said.
"The government must therefore ensure its forthcoming National Infrastructure Strategy is truly long term in outlook, backed by clear goals and stable and ambitious funding, and genuinely committed to a change in approach."
Construction's key points from the spending round update:
£24m additional funding for the Building Safety Programme to support the new building safety regime
"Over £2bn of new NHS capital funding" – starting with an upgrade to 20 hospitals this year
Increase of the Ministry of Justice's capital budget to £620m in 2020 to support the creation of 10,000 new prison places
Confirmed funding of £3.6bn for the new Towns Fund - providing a wave of investment for the regions
£400m funding boost for further education - which could help with skills crisis
An unspecified amount of additional funding to help Homes England deliver more homes