Grenfell and pandemic may have brought us to a 'Beveridge moment', says Tory MP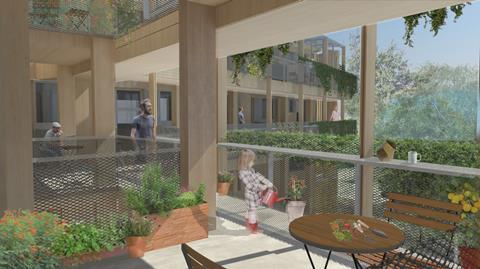 Placing "rocket boosters" under community-led housing initiatives is the way to tackle the crisis rather than relying on the market, a former advisor to Boris Johnson has said.
Bottom-up approaches such as community land trusts (CLTs) could be ramped up to "break the stranglehold of developers" and increase the affordability of housing, said Danny Kruger, a Tory MP who has been an adviser to two prime ministers.
CLTs could also be something around which to build cross-party support, which will be essential in tackling what is a multi-generational challenge, he said.
Kruger was speaking at a launch event for the Church of England's housing report, Coming Home, which was chaired by the new bishop for housing, Guli Francis-Dehqani, and where other panellists included Fiona Fletcher-Smith, the new chief executive of housing association L&Q, and Helen Barnard, director of anti-poverty think tank the Joseph Rowntree Foundation.
In his introduction the Archbishop of Canterbury Justin Welby said the report came just as the country faced a "Beveridge moment", referring to the landmark 1942 report that led the post-war Labour government to establish the NHS and the benefits system.
"We recognise now is the start of rebuilding our society and our country for the future," he said. "At the heart of that rebuilding has to be literally a physical rebuilding because there are eight million people living in substandard housing."
In the panel discussion that followed, Kruger picked up his theme saying: "I think we are at a Beveridge moment. There's something very powerful happening. Beveridge regretted years after his famous report bore fruit with the creation of the welfare state that the part that didn't come to the fore was housing."
He added: "It took us until the Second World War and that great tragedy to generate the Beveridge Report. If it's taken Grenfell and a pandemic to make us really pay attention to the problems of housing, let's make sure we don't fail to act."
Kruger, who was David Cameron's speechwriter responsible for the "hug a hoodie" initiative and who also founded a charity working with ex-offenders, was Boris Johnson's political secretary in the run-up to his election victory. He is also the son of Bake Off host Prue Leith.
"I think we can break the stranglehold of developers and dysfunction of the planning system if we really put rocket boosters under CLTs and community ownership," he said. "Community-owned housing should be more mainstream rather than an interesting eccentricity. If government were to show willingness to explore that we would achieve political consensus that could unlock more co-operation."
CLTs act as long-term stewards of the housing they develop, ensuring that it remains genuinely affordable in perpetuity, based on local incomes.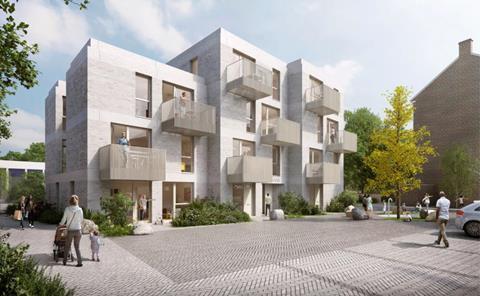 Kruger said the innovation and entrepreneurialism of CLTs was appealing to the right, while the affordability of housing built that way appealed to the left.
"We must get away from the idea that individuals left to themselves operating in a market will solve it – this needs sacrifice and working together," he said.
The report's authors argue that if we are to build enough genuinely affordable housing that meets their tests of being "sustainable, safe, stable, sociable and satisfying", everyone will have to make sacrifices, whether that is accepting a reduction in the value of investments or not objecting to new development "in your back yard".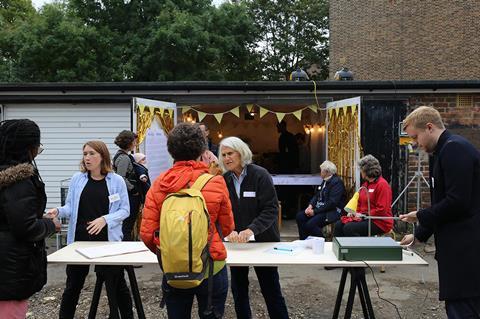 Welby said the church's ambition was to offer clear targets for the quality and quantity of housing and the communities the country should be building.
"Over the past 40 or 50 years we have failed to do that and now more children live in substandard accommodation than when Ken Loach produced Cathy Come Home," he said referring to the 1966 BBC drama that led to the formation of the charity Crisis.