Landmark report says Church of England must re-use its own land for affordable housing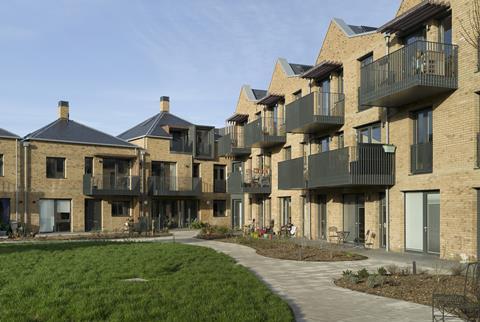 The government must create a 20-year, cross-party strategy to transform housing and solve multiple issues of injustice from affordability to dangerous cladding, the Church of England argues in a new report.
The strategy should include a specific target for the number of homes which are truly affordable, 10 and 20 years out, and who should bear the financial burden for achieving this.
Government must also seek to improve the quality and environmental sustainability of existing housing stock, it said. The report includes recommendations about public subsidy and how the planning system might be used to progressively reduce land prices. It also tackles the cladding scandal, benefit cuts, no-fault evictions and the use of public land.
The report, Coming Home, which was published yesterday after two years of work by a commission set up by archbishop of Canterbury Justin Welby, sets out a vision for what good and just housing could look like, includes case studies of best practice and makes recommendations for government, industry and the church itself.
It warns that the housing crisis has left an estimated eight million people living in overcrowded, unaffordable and sub-standard accommodation with increasing numbers of families unable to put down roots in their communities.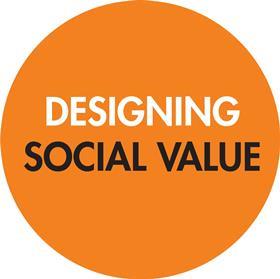 Bishop of Kensington Graham Tomlin, who worked closely with the Grenfell community after the fire that killed 72 people in 2017, was vice-chair of the commission. He said: "The Grenfell Tower fire highlighted the urgency of the housing crisis in our nation and was always in the back of our minds as a commission as we have thought and prayed over the housing issue in the last two years.
"The commission offers a framework of what good housing looks like and suggests that we need a long-term plan for housing that present and future governments can commit to."
There is hope – the past two years have revealed that there is a quiet revolution happening within many parishes

Rev Lynne Cullens, member of the Commission on Housing, Church and Community
The church, which owns about 80,000ha of land, does not need to wait for politicians before it starts developing genuinely affordable housing on its own land, he said, adding that the definition of affordability must change so it is linked to people's incomes rather than a discount on the market rate.
"As the church, with a presence in every community, we can take a lead by providing affordable housing where we can and supporting people in our parishes in housing need," he said.
The recommendations for the church include making legal changes so it can use its assets for social and environmental good rather than being required to sell them to the highest bidder – and for the Church Commissioners, who control the church's investments, to set an example by favouring developments that align with five values identified in the report: for housing to be sustainable, safe, stable, sociable and satisfying.
Some of the recommendations are already being implemented, including the appointment of a bishop for housing to sit in the House of Lords. In an interview with Building Design, Guli Francis-Dehqani said she was committed to turning the recommendations into action. The members of her advisory board and executive team were announced this weekend. They will be led by Nick Pollock, head of planning for the Duchy of Cornwall, and will start work on March 1.
Gavin Smart, chief executive of the Chartered Institute of Housing, welcomed the recommendations saying they "give us a clear and useful roadmap to help us get to where we need to".
Rev Lynne Cullens, one of the commissioners and chair of the National Estate Churches Network, said: "The statistics regarding the housing crisis are grim: four million households in England live in a home that the government defines as 'non-decent', for instance. But there is hope – the past two years have revealed that there is a quiet revolution happening within many parishes.
"Right across the country, churches are responding to local housing need by building, innovating, repurposing and advocating for those who are vulnerably housed."
In one of the examples in the report, a church in Keswick - where the holiday home market is pricing locals out of the Lake District - gave a piece of land next to its graveyard to a volunteer-run community land trust which built 11 homes for local people.
Cullens said by working together, society could "drive a spoke into the wheel of housing injustice".
The report was welcomed by the National Housing Federation, the mayor of London and the Grenfell United community group, among others.
What's truly exciting about the #ComingHomeReport, led by @JustinWelby and @gtomlin, is the Commission's determination for the Church to do its part in ending the housing crisis once and for all by looking at how it can use its land for the development of social housing. https://t.co/LSmXOx4eE9

— Kate Henderson (@KateNHF) February 21, 2021
Read Coming Home - the full report and the executive summary.
The commission's 7 recommendations for government and others
1 Our most important recommendation is that government should develop a coherent, long-term housing strategy, focusing particularly on those in the greatest need. This strategy should be cross-party, as it cannot otherwise guarantee to be long-term.
It should include:
:: Mechanisms for improving the quality and sustainability of the housing stock, including decarbonisation targets for existing, as well as new, homes.
:: A 20-year strategy for increasing the supply of truly affordable homes, specifically setting a target for the number of new affordable homes, and how these will be funded.
:: We see no alternative to this recommendation requiring an immediate increase in public capital subsidy, but we have also set out how governments might use the current planning system progressively to reduce land prices and the windfall gains to landowners, in order to share the financial burden of delivering more truly affordable homes.
:: A clear statement of the policy and regulatory framework underpinning the delivery of this strategy.
2 There should be a full review of the social security system to ensure it provides adequate housing support for low-income households. In many parts of the country, housing benefit levels fall well short of actual rents on most private rented properties, with the difference being topped up from income that is meant for basic essentials, like food and heating. An adequate safety net should be in place for all those who need it, none of whom are responsible for the housing crisis. Pending this review, we recommend that LHAs [Local Housing Allowances] be immediately reinstated to the median rent for properties in their local area.
3 All public land should be used to maximise its long-term social, environmental and economic value, not simply be sold for the highest price. Each acre that contributes its potential social value reduces the need for public subsidy to create much-needed affordable homes.
4 There should be a thorough review of tenancy agreements in the private rented sector. This should include:
:: The removal of section 21 ('no fault') evictions. We urge the government to deliver on its manifesto commitment and to ensure predictable rents and long-term security of tenure, with a clear, limited set of exceptions.
:: An explicit duty of care on all landlords in respect of their tenants, with an effective complaints mechanism and a clear means of redress where complaints are not properly dealt with.
5 The government's long-term housing strategy should include a specific goal to reduce the number of households in temporary housing, which is by definition unstable. Furthermore, there should be a new quality standard for temporary accommodation, and an effective and transparent resolution process when this standard is not being met.
6 The cladding crisis should be resolved fully with real urgency, including a commitment to remove all unsafe cladding on residential blocks by June 2022 and provide complete protection for leaseholders from remediation and other associated costs.
7 Landlords, particularly in the social rented sector, should ensure that the voices of tenants are heard, considered and acted on in designing services for tenants. We commend to all landlords the principles described in the 'Together with Tenants' work organised by the National Housing Federation.
The housing crisis cannot be solved unless the burden, which currently falls mainly on the poorest, is spread more evenly. In the medium-term, we believe that future land prices can and should be reduced through the planning system, so that landowners do not benefit from substantial windfall gains at the expense of those who are priced out of the housing market. In the meantime, the gap between the market price of housing and what many households can afford will need to be bridged by public subsidy, through a more generous social security system for tenants on low incomes and higher capital grants for new social housing.
All of us will have to make sacrifices to enable this vision to become a reality – landowners, developers, landlords, homeowners, as well as taxpayers. We all have a stake in housing our nation. Given the urgency of the crisis, and its impact on millions of the poorest in society, we invite others to join us in using their land and other resources to benefit society as a whole, and not solely to maximise their own financial returns. This housing crisis is neither accidental, nor inevitable. If we, as a society, want to resolve it, if we are willing to share the cost more evenly and if we implement the recommendations outlined above over an extended period of time, we can create homes and communities that are sustainable, safe, stable, sociable and satisfying for all.
Source: Coming Home