Design firm will oversee 100 projects set to transform Europe's busiest shopping street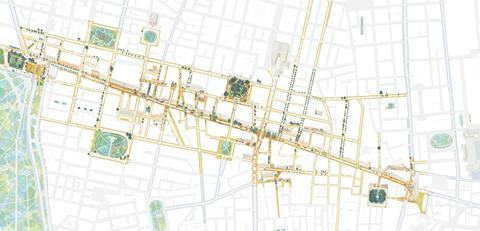 Publica has been appointed by Westminster council as the 'design guardian' for London's Oxford Street ahead of the district's £235m upgrade.
The new specialist advisory role will see the urban design consultancy provide strategic oversight to the public realm design of Europe's busiest shopping street.
The appointment follows the council's 'Place Strategy and Delivery Plan' for the street, published in 2019 and produced by Publica, with the firm now given a long-term role overseeing the area's redevelopment.
That strategy identified 100 projects to improve the district including major public realm schemes at Oxford Circus and Marble Arch, with the council saying it is open to working with a range of architects on the projects.
The council has earmarked £150m from its capital budget towards the £235m programme, with the rest coming from the private sector and other partners.
Westminster council say Publica will "ensure a consistent design approach across the programme, and the integration of innovative, sustainable and inclusive design-led approaches to support the Council's objectives for the district".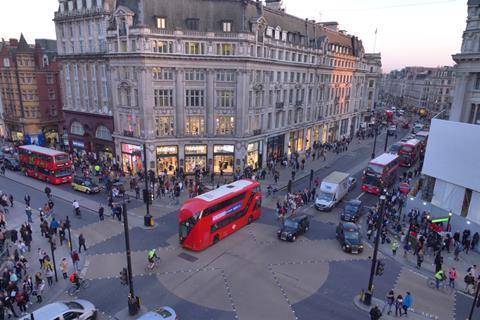 Tasks given to Publica for the regeneration, which founding director Lucy Musgrave called "London's most important project", cover everything from installing new tech to revitalising the area with a programmes of culture and public art.
The practice will also aim to work towards a "fully accessible and walkable district" by improving air quality, reducing emissions from buildings, and reducing traffic congestion.
It is the latest plan to radically overhaul Oxford Street. It follows a scheme put forward by London mayor Sadiq Khan in 2018 to pedestrianise a half-mile stretch of the street between Oxford Circus and Orchard Street, which was rejected by the council.
Last year, Publica also published a masterplan for the Thames titled 'The Case for a River Thames Cultural Vision', and since 2010 has published a series of urban design reports for the transformation of Hanover Square ahead of the opening of the nearby Bond Street Crossrail station.