Derelict site is first to come forward under Sadiq Khan's push to help small builders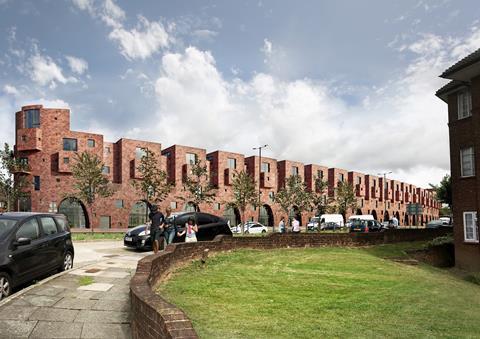 Peter Barber Architects has won planning for the first housing project to take advantage of the mayor of London's small sites scheme.
Barnet council in north London gave the green light to Beechwood Avenue this week.
Of the 97 homes, 35 will be what Sadiq Khan labelled "genuinely affordable", meeting his demand that half of new housing built on publicly owned land is affordable.
The mayor's office said that with many of the 35 homes' rooms being large, the affordability level worked out at 50%, using Barnet council's habitable rooms methodology.
Khan's Small Site, Small Builders programme was designed to encourage smaller firms - and community-led housing groups - to develop small plots of publicly owned land into affordable housing.
The homebuilding sector is dominated by a small number of large developers that build the vast majority of homes across the capital. The number of small builders - those that deliver fewer than 100 homes - has halved over the last 10 years.
Khan made using public land for new homes a key policy target, along with enabling small firms to bid for the schemes via what he called "a simple bidding process and standardised legal contracts".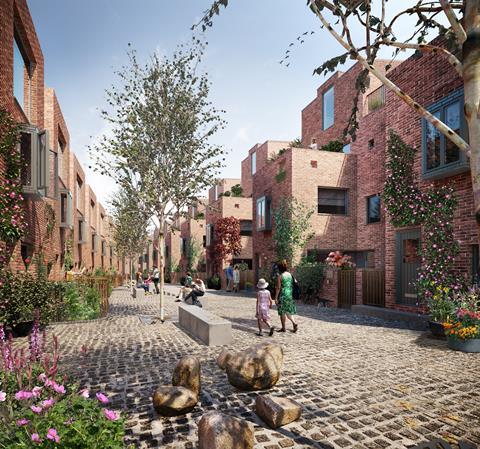 Ten small Transport for London (TfL)-owned sites in seven boroughs – Barnet, Brent, Enfield, Hammersmith & Fulham, Lambeth, Merton and Tower Hamlets – are in line to be developed under the five-year scheme, which is a London Economic Action Partnership initiative backed by more than £17m of public money.
There was significant interest in the pilot, with 134 bids received from 80 organisations ranging from developers and community-led housing organisations to registered providers and architect-developers. Many of the bids proposed more units than TfL had forecast.
The 1.4-acre Beechwood Avenue site is currently an overgrown patch of land between the North Circular road and a series of detached homes. It is being developed by Croydon-based building firm Kuropatwa and work is expected to start by the end of this year.
Graeme Craig, TfL's director of commercial development said his organisation had a key role to play in unlocking its land to support Khan's ambitions to create thousands of new homes for Londoners.
"It's exciting to be working with small and medium-sized builders and see the first of our sites through the GLA's programme at Beechwood Avenue in Barnet progress through planning," he added.